l & p (lamb & potatoes)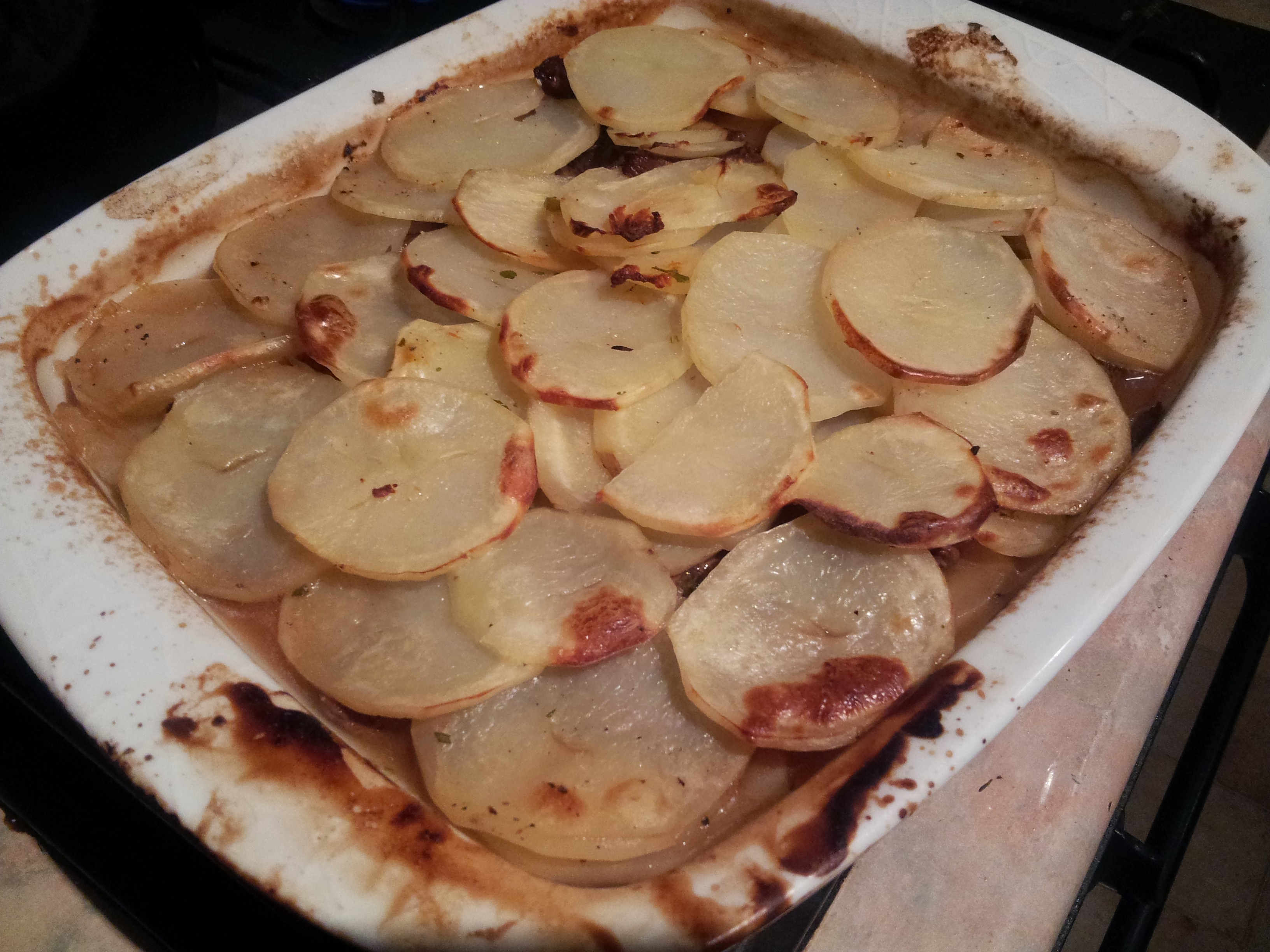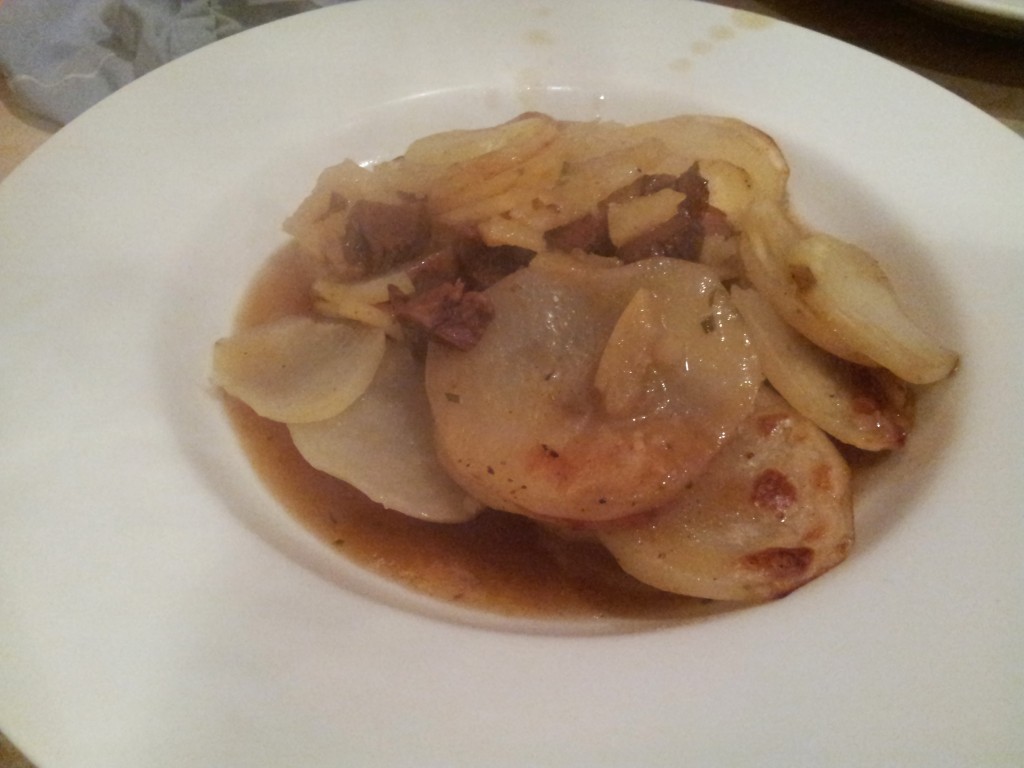 This recipe is a take on a boulangere, potatoes simmered in stock. Made with leftover roast lamb coated in Lea & Perrins what else could I call it but "L&P", lamb & potatoes. It could be made just as well with beef and slipping a few bits of veg in there wouldn't go amiss. I served mine with peas in mint butter, and a blob of pickled red cabbage.
I'm not sure I don't ever have a bottle of Lea & Perrins Worcestershire sauce in the cupboard. When an instant acidic, savoury pep is required a few splashes brings something to life. When there's leftovers tasting a little flat or sad, L&P is a great standby.
If you're looking for more inspiration, check out the Lea and Perrins Worcestershire Sauce YouTube channel. And here are those Sorted chaps making a spaghetti bolognese with it.

Those links up there are sponsored, but don't let that distract you from a great lamb & potatoes recipe.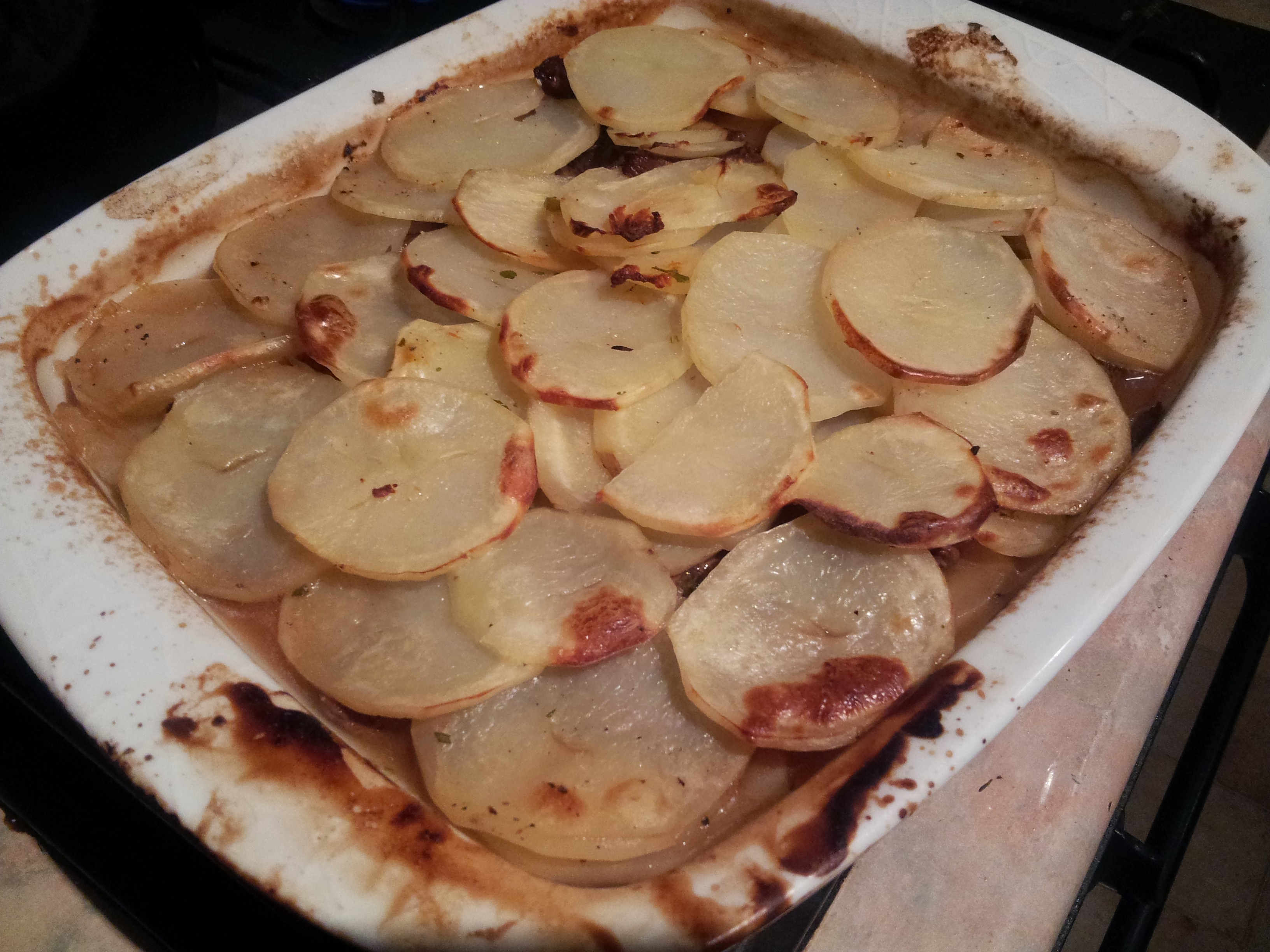 l & p (lamb & potatoes)
Ingredients
250

g

leftover roast lamb

750

g

white potatoes

thinly sliced

1

sprig

rosemary

very finely chopped

About 10

tablespoons

Lea & Perrins Worcestershire sauce

400

ml

hot chicken stock
Instructions
Preheat the oven to 180C and get a frying pan over a high heat.

Add a dash of oil, add the rosemary and the lamb and stir fry for a minute. Splash over the Worcestershire sauce and kep shaking and stirring the pan to coat the meat in a sticky glaze. When the lamb is sticky, remove from the pan.

In a baking dish put a layer of half of the potatoes and season well. Add the lamb over the top, then another layer of potatoes and season again. Add the stock until just reaching the tops of the potatoes, cover with foil and bake for about 30 minutes. Remove the foil and bake for another 15 minutes, or until the potatoes are tender.