lamb breast baked with onions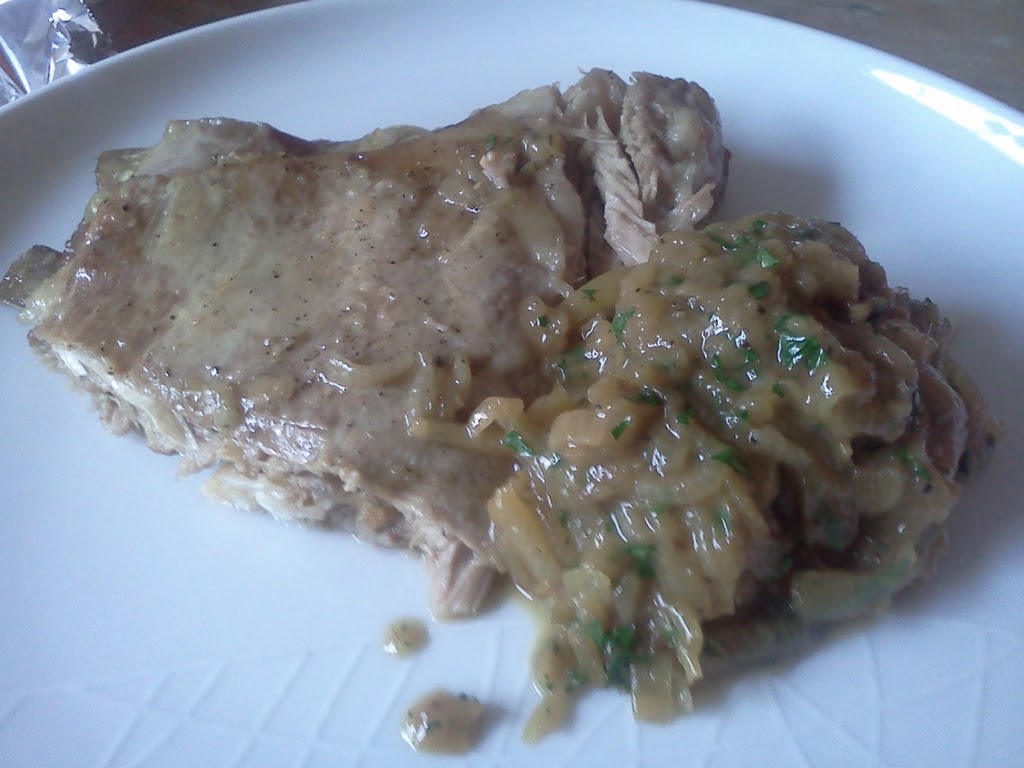 As previously mentioned, I love Simon Hopkinson's Good Cook series. And I love lamb breast recipes. So my only reservation is seeing Simon do this brilliant recipe is fretting that the price of lamb breast would go up. Lamb breast is dirt cheap, seriously cheap, so what we don't need is a primetime BBC programme showing how amazing lamb breast can be.
And amazing it is. Rich, heady, falling-apart lamb with luscious, sharp onions is an absolute dream. Try it now.
Simon Hopkinson's original recipe can be found here.
Lamb breast baked with onions (serves 4):
1.5kg lamb breast
1.5kg onions, sliced
1 bay leaf
1 tablespoon red wine vinegar
1 anchovy, finely chopped
2 tablespoons chopped parsley
Preheat the oven to 150°C.
Season the lamb in a hot, lidded casserole pan until browned all over. Remove from the pan and put to one side. Add half the onions to the pan, lay the lamb back on top then cover with the remaining onions and the bay leaf. Top with a circle of greaseproof paper and bake for three hours, until the lamb is tender.
Turn off the oven heat and remove the casserole dish. Discard the bay leaf and put the lamb in a roasting tray. Cover with foil and leave in the oven while you finish the onions.
Put the casserole dish over a low heat and add the anchovy and vinegar. Stir through and season to taste, so it's sweet, salty and sharp at the same time. When it's ready turn off the heat and add the parsley. Serve the lamb with a nice pile of juicy onions alongside.