macaroni cheese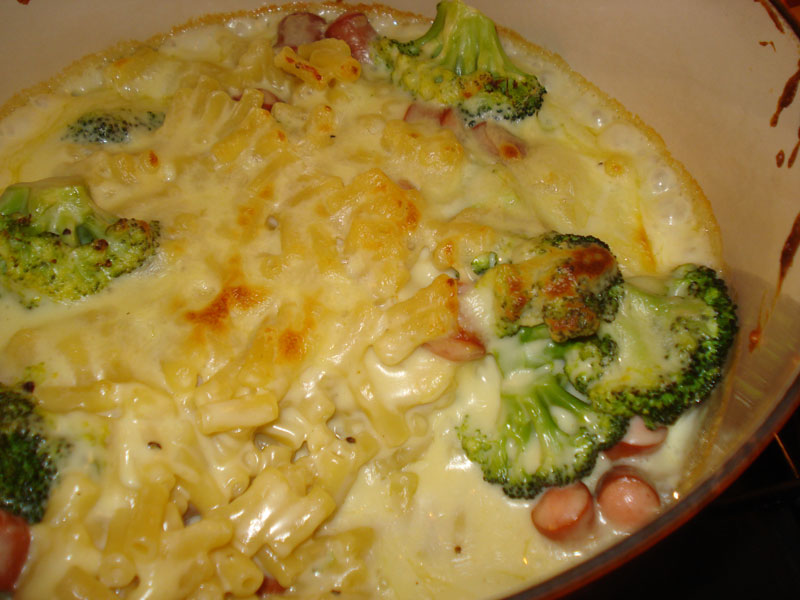 Utterly unpretentious, and a standby for all American moms, the mac and che' is immense pleasure in a pot.
For me I boil up some macaroni, then when it's nearly cooked chuck in broccoli florets and chopped hot dogs for a couple of minutes, so they are all tender at the same time.
Whilst this bubbles away I knock together a roux-based white sauce. That's butter and flour smooshed together and allowed to form a paste, then when pale add milk until smooth. A bay leaf, a spoonful of English mustard and salt and pepper are added to give some flavour, then cheese grated in until it tastes right.
Then I chuck it all in a pot and bake in an oven until bubbly and brown. Not very spring-like, but pure comfort food.