black pudding sausage rolls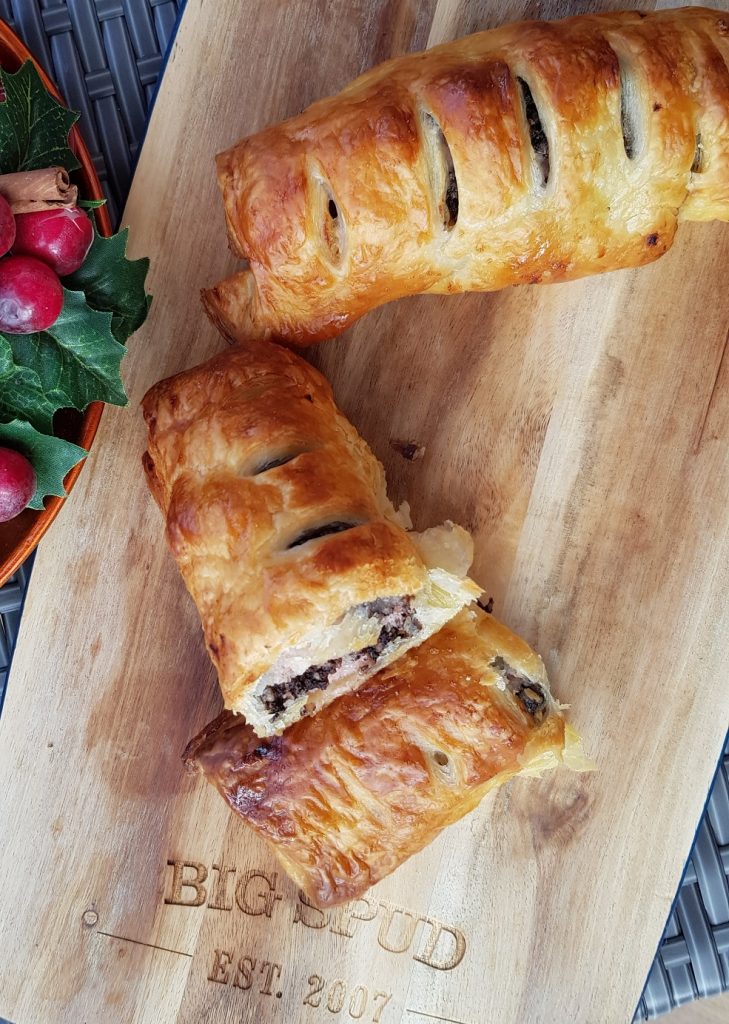 I'm a huge fan of black pudding. I rarely have it but when I do I revel in the spiced, oaty meaty flavour. Lightly crisp from the grill, with a slick of brown sauce it's perfection.
Clonakilty sent some of their product to try. Their bacon was thin cut and full of flavour. Their sausages were plump and juicy. The black pudding was really good, but different to what I'd had before. Scanning the packaging I realised what; their black pudding is beef. Pretty sure I'd only ever had pork before. What a rich, meaty taste it gives.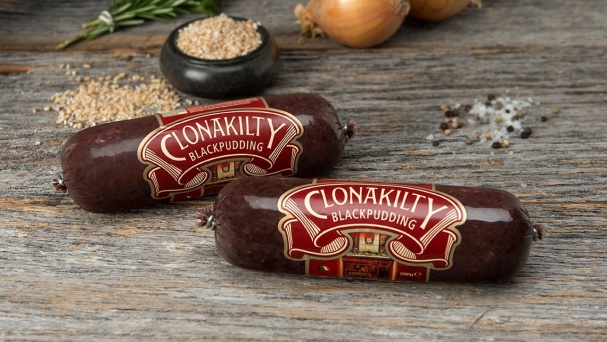 How better to show them off than putting them into a sausage roll. Black pudding by itself could be pretty heavy going, so I've mixed it with regular pork sausagemeat to calm it down. The addition of a sweet-sharp onion chutney is a great way to balance out the flavours.
I used Clonakilty Ispini sausages, but you could use pork chipolatas if you can't get these.
Cut them large or small as required to suit your party. I made mine on the large side to go in lunchboxes, but you could make yours more dainty to serve as a canape. Serve large or small, the choice is yours!
Thanks to Clonakilty for the samples.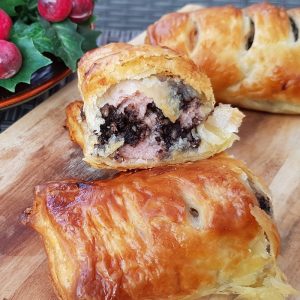 black pudding sausage rolls
Ingredients
400

g

pork sausages

I used Clonakilty Ispini

200

g

black pudding

I used Clonakilty beef black pudding

2

tablespoons

red onion chutney

1

roll

puff pastry (320g)

1

egg

beaten
Instructions
Preheat the oven to 200C.

Roll out your puff pastry sheet and cut to size. Arrange on baking paper on a metal baking sheet. Brush the pastry evenly with chutney.

Squeeze the sausagemeat out of it's skins into a bowl. Roughly chop the black pudding and mix with the sausage. Divide into your pastry, roll over and seal. Slash the tops to allow steam to escape and brush with egg wash. Bake for 20 - 25 minutes, until the pastry is risen and golden brown.