oven fried chicken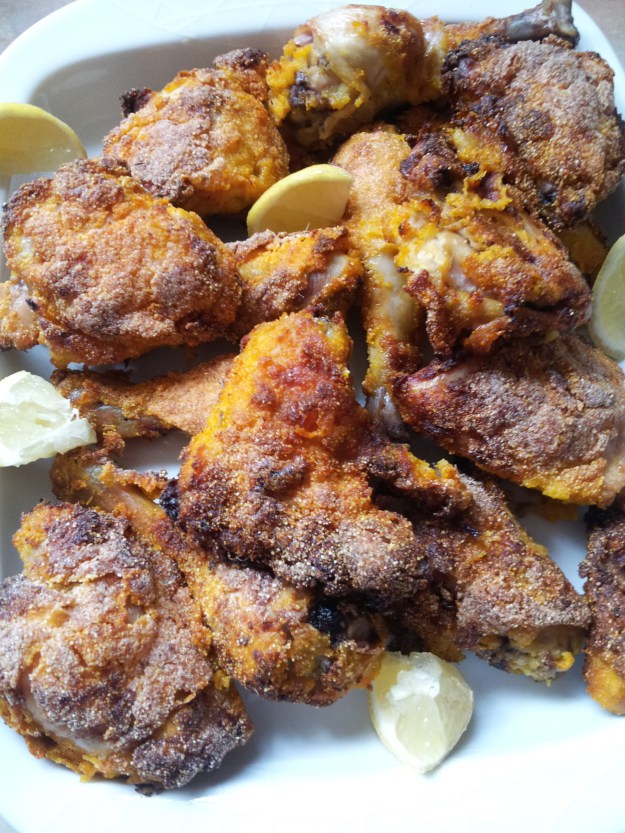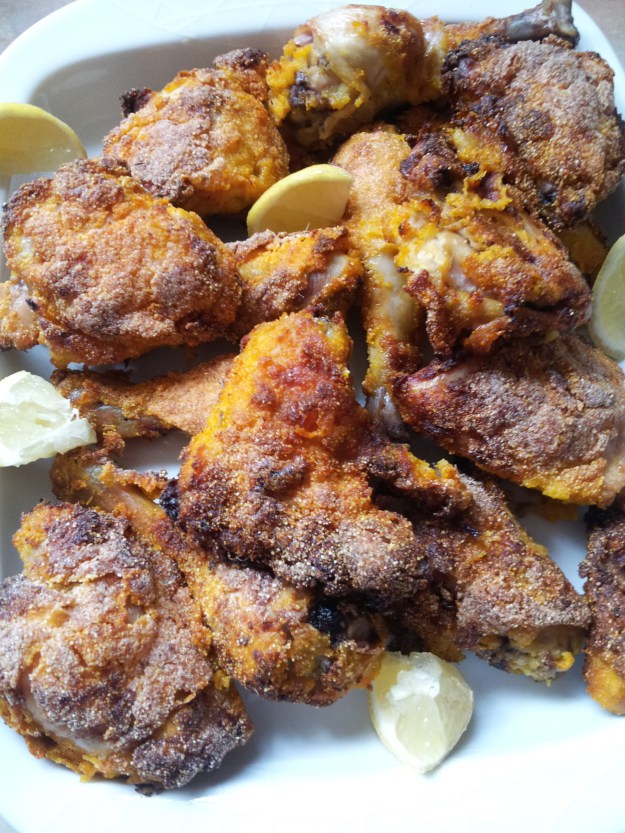 I previously named Leon 2 as my book of the year, so to get Leon Family & Friends
 for my birthday this year was a real treat. The slightly madcap layout, the "everybody pitch in" attitude, the waves of nostalgia splashed with modern food trends is pure LEON. It's difficult to read this book and not smile, and I'm certain it'll get a place in this year's best cookbooks of 2013 list.
This chicken recipe is absolute dynamite. All the fun of crunchy, sleazy chicken but baked rather than fried to assuage (some of) your healthy fears. Pretty simple too, you just need to put it in the fridge the night before then bake the next day.
Oven fried chicken (serves 6):
For the marinade:
280ml buttermilk
½ tablespoon English mustard
½ tablespoon Dijon mustard
1 clove of garlic, crushed
1 bay leaf
2 teaspoons salt
3 dashes of Tabasco
10 – 12 chicken portions
For the coating:
100g flour
100g polenta
1 teaspoon paprika
1 teaspoon salt
Pinch cayenne pepper
1 teaspoon dried oregano
1 teaspoon dried thyme
Stir all the coating ingredients together and then drown the chicken pieces in this mixture. Cover and leave to marinate overnight.
The next day, preheat the oven to 180°C. Combine all the coating ingredients. Shake off the excess marinade and then roll the chicken in the seasoning. Get a wide pan on a medium heat and cover the base of the pan with oil. Brown the chicken on all sides, and then roast in a baking tray over a wire rack for 40 minutes until cooked through. Serve with lemon wedges, mashed potato and greens.