red onion & tomato salsa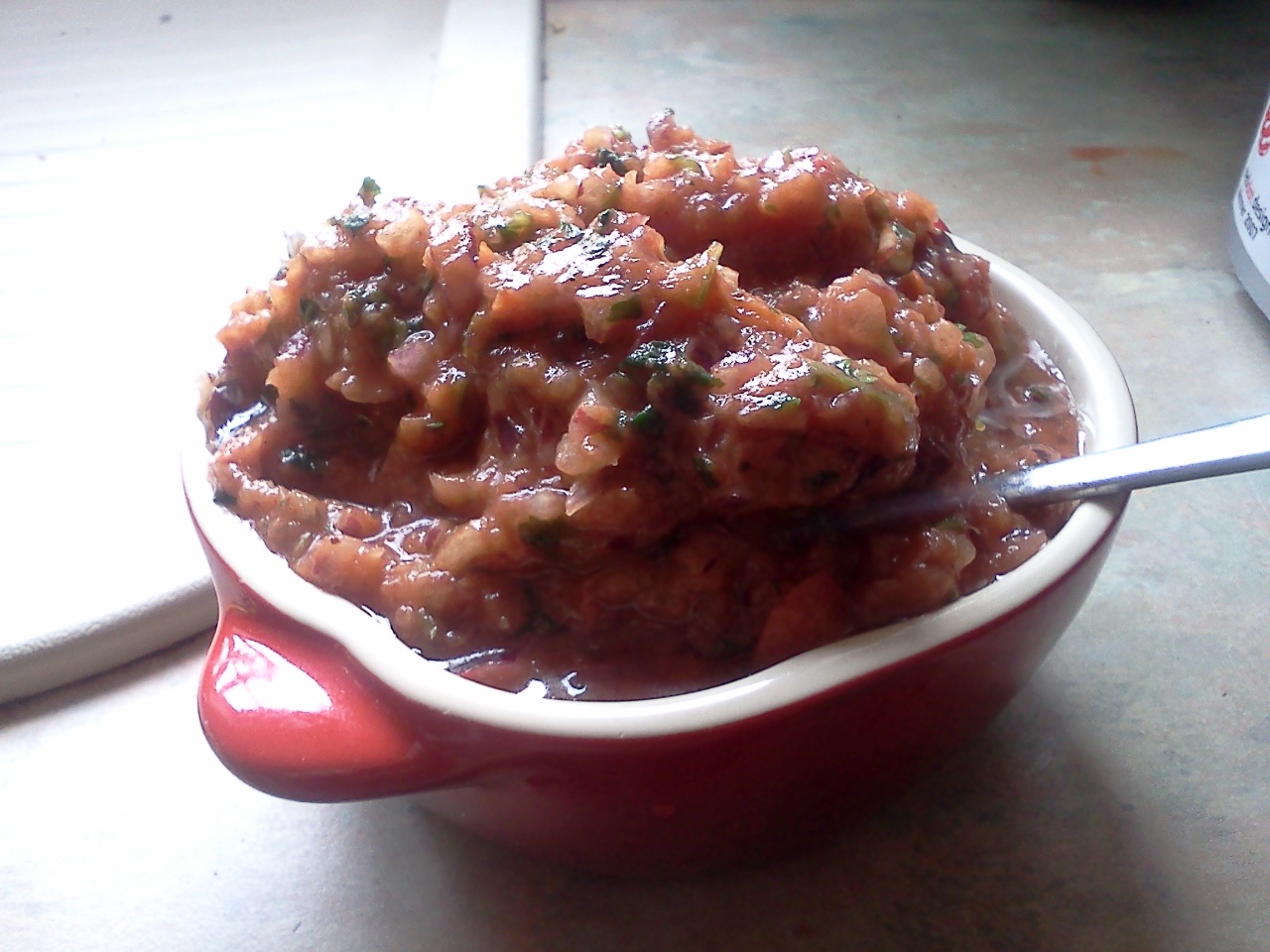 Mrs. Roast Potato was upset – I'd forgotten to go to the shops for her favourite Old El Paso salsa on chicken taco night. So it's time to rummage the cupboards and come up with a decent enough substitute.
And it came out nice. Fresh-tasting, fruity and spicy, the way tomato salsa should be. The red onion was really harsh at first but after letting it sit for an hour it had mellowed to a really nice spiky flavour. Another ingredient that really made it was Tiptree tomato ketchup, not as sweet as the omnipresent Heinz but richer and fruitier, closer to tomato puree. It gives lovely rich depth to the salsa, and does a lot of the leg work.
Goes great with a taco, and I've enough left for a rump steak and salad tomorrow.
Red onion & tomato salsa  (makes about a pint):
1 red onion, quartered
1 clove garlic, peeled
Small bunch of coriander, leaves and stalks
3 bog-standard but ripe tomatoes
¼ teaspoon chilli powder
Sprinkle of Maldon salt
Big splash of red wine vinegar
2 tablespoons Tiptree tomato ketchup
Whack everything in a food processor in the order above. Add a splash of water to loosen it and check for seasoning. You can eat it straight away but if you have time leave it to sit for a couple of hours the flavours develop further.