spiced chorizo and chickpea stew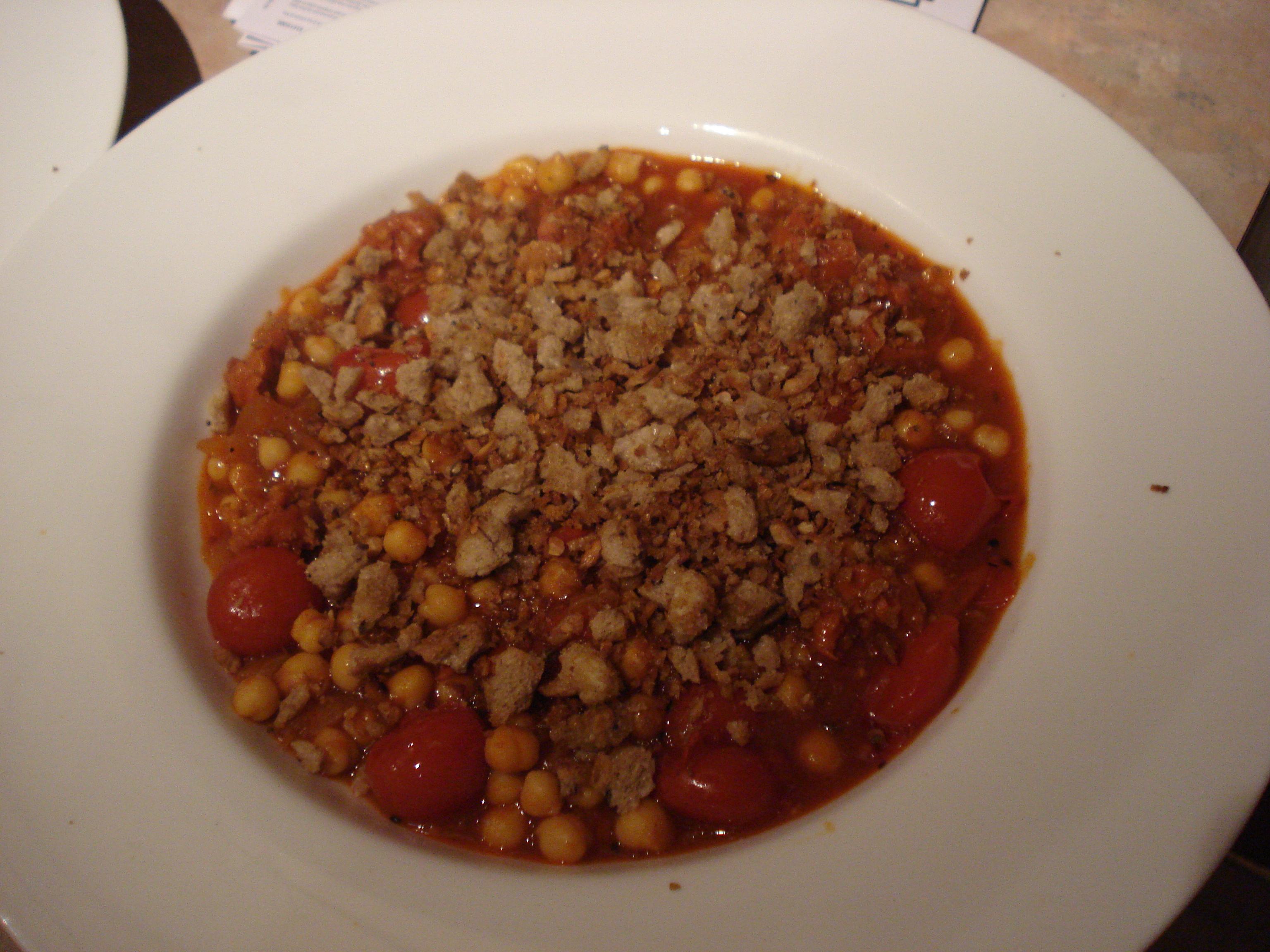 I've made variations on this before, but the one killer ingredient I've added here that I wanted to shine a spotlight on is nigella seeds. I saw a Tweet from the excellent @pearcafe, and thought the addition of nigella seeds to their soup of the day was inspired. So I threw some into this stew and it was ace. Thanks 'E'! I've never been to Bristol but if I do The Pear Café will be first on my list of places to visit 🙂
Spiced chorizo and chickpea stew (serves 4):
1 teaspoon nigella seeds
1 teaspoon cumin seeds
1 onion, diced
200g chorizo, in chunks
1 tin of chickpeas
1 teaspoon smoked paprika
1 tin tomatoes (I've got a bit of a thing for tinned cherry tomatoes at the moment)
250ml chicken stock
2 slices of brown bread
1 clove of garlic, peeled
Get a large casserole on a high heat and add a splash of olive oil. When hot, throw in the seeds and allow to pop and sizzle for a minute. Add the onion and chorizo and stir often until the chorizo starts to bleed.
Add the chickpeas (don't bother to drain), tomatoes, paprika and stock. Bring to the boil and then simmer for 15 minutes.
While that simmers throw the brown bread and garlic in a food processor and whizz to a powder with a pinch of salt.
In a separate pan melt some butter and when foaming add the breadcrumbs. Toss often until browned all over, then drain on kitchen paper until the stew is ready.
Check the seasoning on the stew. You may find in addition to salt and pepper you may need some red wine vinegar to balance it all out. Ladle into serving dishes and top with the breadcrumbs. If you have any, a drizzle of pumpkin seed oil would be brill.