parmesan and parma ham polenta cakes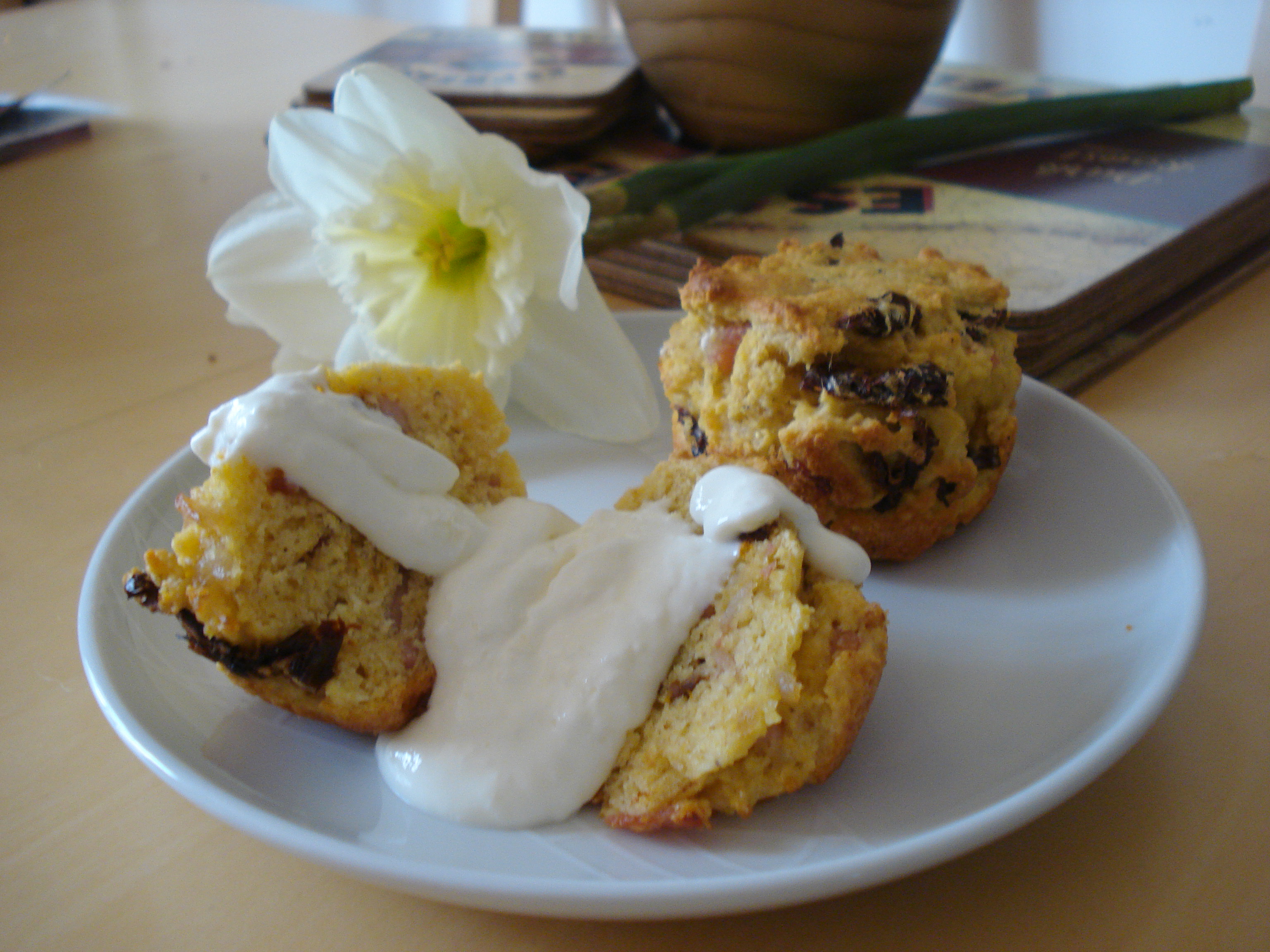 I was forwarded this recipe by Riona Mary PR and invited to give them a go as a Mother's Day treat. These lovely little scones are packed with briliant ingredients, making great use of PDO (Protected Destination of Origin) products. I'm a fan of local produce but if you're going to import why not use the very best produce that can only be made in a certain way to a consistent level of quality? I adore Italian cuisine, and revel in any chance to use Parmesan Reggiano and Parma ham.
You can read more about PDO products at the Discover the Origin website.
I made some cakes for my Mum, and they went down a treat. They're very savoury, almost scone-like, and give little bursts of different flavours in every mouthful. Give them a try and treat someone in your life!
You can see a video of Lesley Waters making them here.
Parmesan and Parma ham polenta cakes (makes 8):
175g self-raising flour
1 tsp baking powder
115g instant polenta
75g Parmigiano-Reggiano, finely grated
200ml milk
2 medium eggs
90g Parma ham, finely chopped
85g sunblush tomatoes, drained, finely chopped
300ml crème fraiche
Preheat the oven to 190C, Gas 5. Lightly grease 8 deep muffin tins.
Sieve the flour and baking powder into a large mixing bowl. Stir in the polenta and 55g of Parmigiano-Reggiano. Season well with freshly ground black pepper.
In a measuring jug mix together the milk, eggs, Parma ham and sunblush tomatoes.
Fold the wet ingredients into the dried taking care not to over mix.
Spoon the mixture evenly between the prepared muffin wells. Place in the oven and bake for 15 minutes until golden. Meanwhile, in a small bowl combine the remaining Parmigiano-Reggiano with the crème fraiche and set to one side.
Allow the Parma ham and Parmigiano-Reggiano cheese polenta cakes to cool in the tin for 2 minutes. Carefully, with a flat bladed knife remove from muffin wells.
Cut each cake whilst still warm in half on the diagonal. Fill each with a little of the Parmigiano-Reggiano cream.