stuffed crust pizza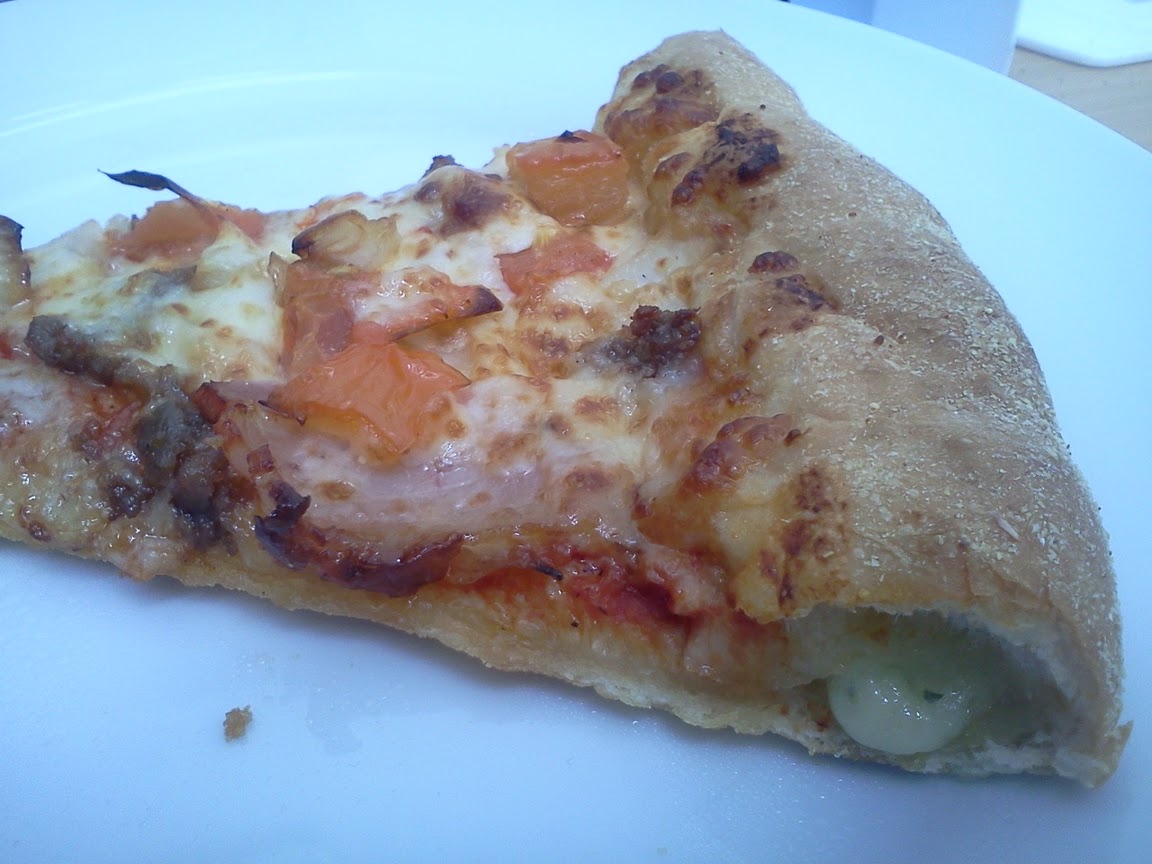 I love pizza me. In all shapes and sizes, the deep-pan Chicago, the bubbly and charred Napoli and even the humble takeaway. When the stuffed crust appeared some years ago I thought it was a stroke of genius; someone saw all those crusts littering otherwise empty plates and found a way to get them eaten – for a price of course.
I always thought one chain had the monopoly but suddenly everyone is offering stuffed crust pizza online. I was offered a free takeaway by Domino's so couldn't resist giving it a go. I tried the ridiculously OTT-sounding Bacon Double Cheeseburger – combining all your favourite junk foods in one. And yeah, it was greasy, but a hell of a lot of fun.
I will say one thing though – if you don't take advantage of one of their dozens of offers it sure is pricey. A Large Stuffed Crust Bacon Double Cheeseburger from my local costs £16.99, so make sure you sniff out a coupon to get the best deal before you buy.