15 minute chilli con carne meatballs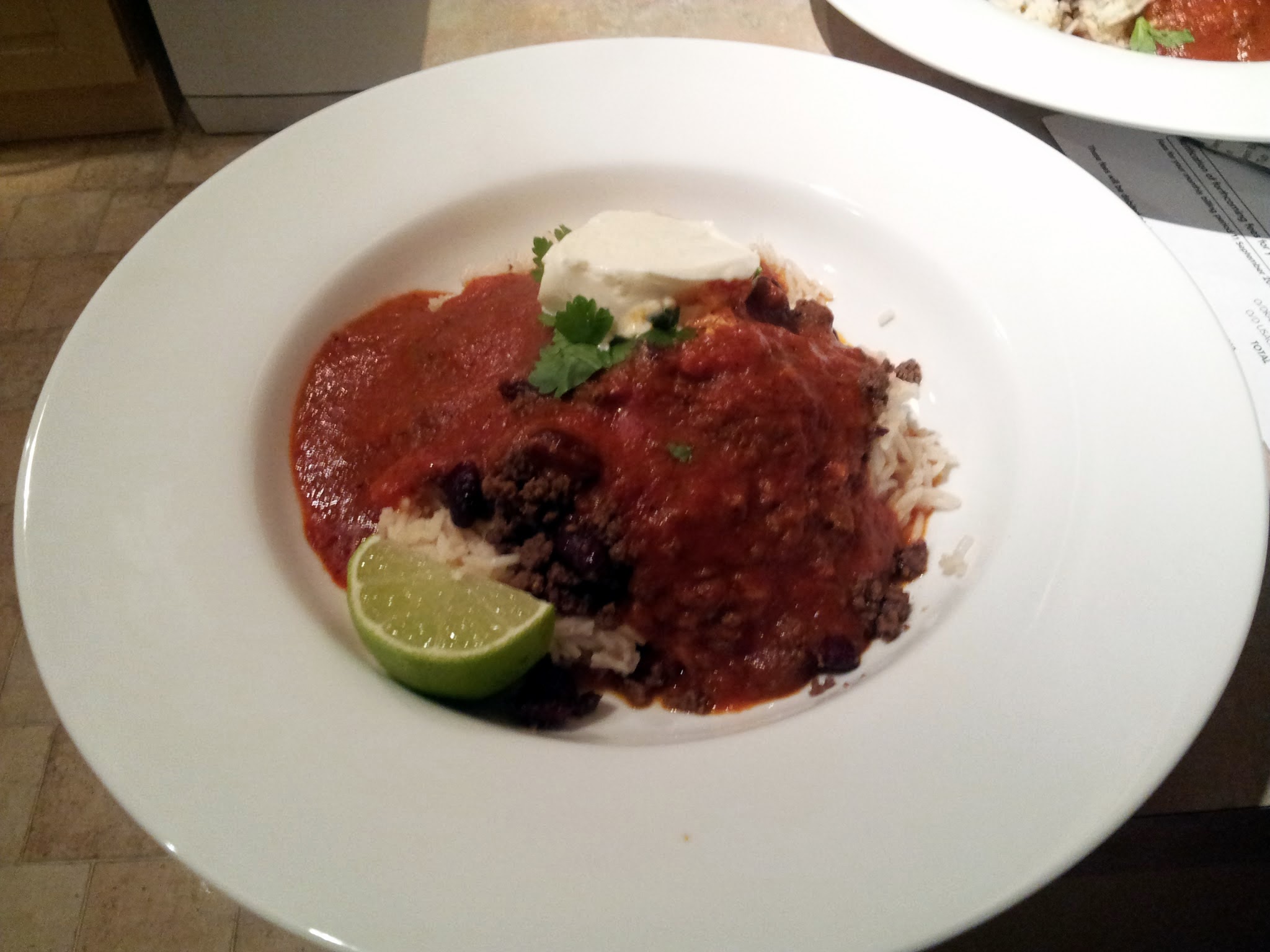 Jamie Oliver thunders on with another lightning-quick meal, this time turning his attention to chilli con carne. I'm no stranger to rapid chilli but this is a more hearty and balanced version than mine. This chilli dinner is from Jamie's 15-Minute Meals
.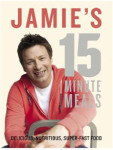 The genius here is to disassemble chilli con carne's parts (spiced meat, cumin, beans, tomatoey sauce) and cook each part separately. This way you get a "best of" chilli with all the things you love but in a fraction of the time.
I departed from Jamie's recipe slightly – he used bulgar wheat where I went for regular basmati rice but the effect and timing is the same. I also didn't have a lemon to hand so used a little more lime in the rice. He also grilled some chilli peppers as a garnish but they're really not my thing so left them out. Other than that it's exactly as is, and it's extremely tasty. At 14 minutes to crank out it wasn't too demanding on my time either! I'm especially a fan of blitzing a jar of peppers with passata to make a sauce base which I'm definitely going to repurpose in other recipes for a quick fix.
Chilli con carne meatballs (serves 4):
For the rice:
1 mug basmati rice
1 lime
1 cinnamon stick
For the meatballs:
400g beef mince
1 teaspoon garam masala
1 small jar peppers
4 spring onions
Bunch of coriander
1 teaspoon smoked paprika
700g passata
1 tin kidney beans
1 pinch cumin seeds
For the rice, put the basmati rice with twice the quantity of boiling water into a lidded saucepan over a medium heat, along with half the lime and the cinnamon. Stir often while you get on with everything else.
Combine the mince and garam masala with some salt and pepper and divide into 16 meatballs. Get them into a frying pan over a hot heat with a little oil, tossing regularly.
Get another frying pan super-hot. In a liquidizer blitz the peppers, half the spring onions, paprika, half the coriander and passata to a smooth sauce and add this to the pan.
Add the kidney beans and cumin seeds to the meatball pan. Once the meatballs are browned on all sides remove while you continue to heat the beans. Once the rice is cooked plate with the meatballs, sauce and beans, and garnish with the remaining coriander and sliced spring onions. Serve with creme fraiche or natural yoghurt if you like, and the lime wedges on the side.