crunchy polenta shepherd's pie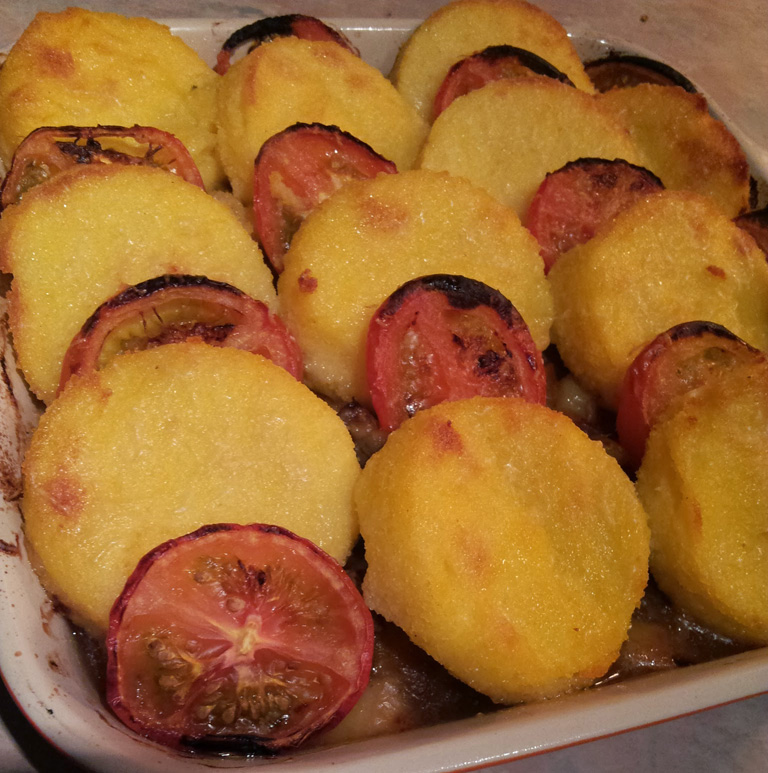 All the years I've been blogging, and I've never entered Belleau Kitchen's random recipes challenge. It's been running for a long old time, and I met Dom over three years ago during a Sainsbury's campaign, for which I blogged a cottage pie. I decide to enter his challenge this month, and what do you know, I turn out a similar recipe for this as I did for that campaign – a crunchy polenta shepherd's pie! The power of random, eh?
This recipe came out of The Best, a fairly under-the-radar show that I really loved. It starred Ben O'Donoghue, Paul Merrett and Silvana Franco. I've always loved Silvana's recipes, and found her to be so inventive and accessible. Paul was approaching things in a fairly cheffy way, and Ben brought the Southern Hemisphere influences that set his dishes apart from the others. Dom's Random Recipes theme for this month is books that need rehoming – I've had this book a long time, and while it's full of great things, the useful recipe quota is used up. After 12 years I think I've extracted all the goodness from it. So here's one last hurrah.
It's Ben twists that are evident here with his crunchy polenta shepherd's pie. Instead of a mash topping, the wonderful polenta is used in it's twice cooked formed: first hob-cooked, then allowed to set so it can be cut into shapes ready for grilling.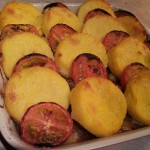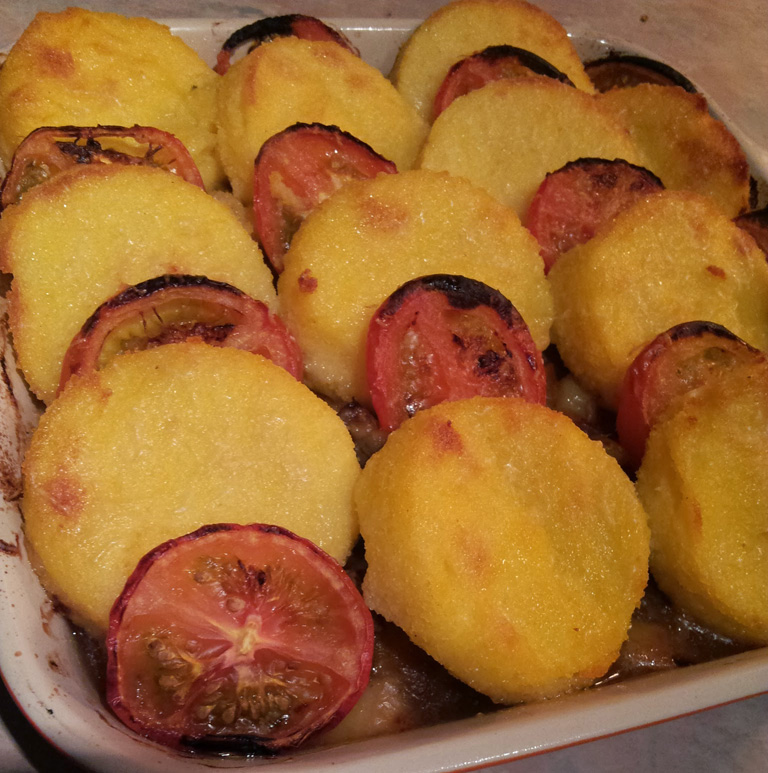 The polenta recipe itself was slightly out – I would've added a dash of milk and a bunch more seasoning to liven it up, but the recipe challenge is all about doing "as is"! But the addition of tomatoes interweaved with the polenta slices gave lovely bursts of freshness that was very welcome. Under that it's classic shepherd's pie really, leftover lamb braised with mixed root veg. And there's nothing wrong with that.
This recipe is entered into Belleau Kitchen's Random Recipes #39 challenge.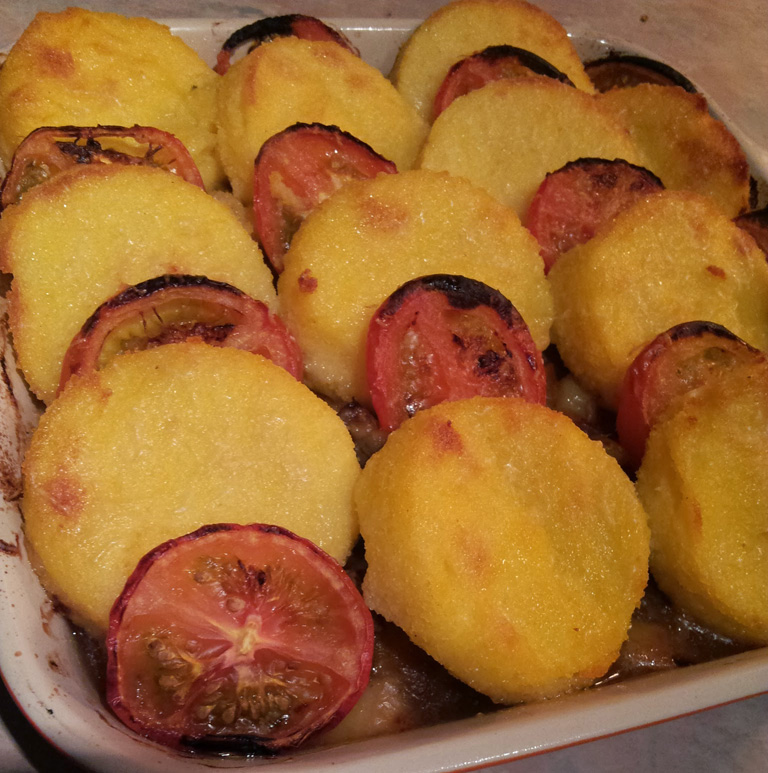 crunchy polenta shepherd's pie
Ingredients
2

carrots

diced

3

celery sticks

diced

1

onion

diced

1

leek

diced

1

turnip

diced

1

potato

peeled and diced

3

garlic cloves

finely chopped

500

g

leftover cooked lamb

shredded

1

tablespoon

yeast extract

1

vegetable stock cube

crumbled

For the polenta:

225

g

instant polenta

100

ml

olive oil

100

g

parmesan

4

ripe tomatoes

sliced
Instructions
Heat some oil in a large casserole pan and saute the vegetables until golden brown. Add the lamb, yeast extract, stock cube and just enough water to cover. Bring to the boil and simmer for 45 minutes until thickened. Season to taste.

Meanwhile bring 1 litre water to the boil and add the polenta in a steady stream, whisking constantly. Remove from the heat and beat in the oil and parmesan. Pour into a baking tray until it is about 1.5cm thick, then allow to cool and set.

Preheat the oven to 200C. Spoon the lamb and veg into an ovenproof dish. Using a glass or pastry cutter, carve out circles of polenta and alternate slices of polenta and tomato on top. Grate over a little more parmesan and bake for 40 minutes, or until golden brown and bubbling.