devonshire splits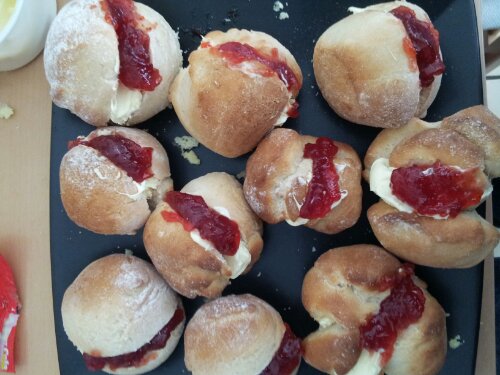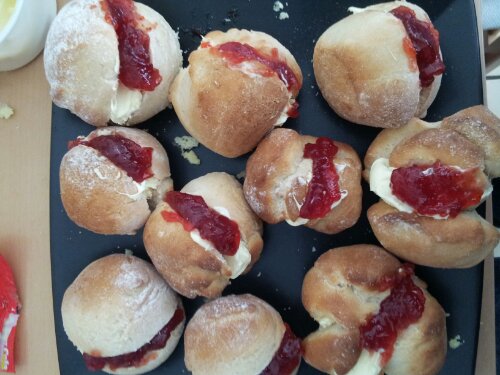 Apparently these are traditional – can't say I'd ever heard of them. I made them to take round a friend's house for tea and they certainly didn't last like. Like a scone, but more like bread.
Based on a Waitrose recipe.
Devonshire splits (makes 12):
500g rice flour
½ teaspoon salt
25g caster sugar
1 x 7g sachet yeast
25g unsalted butter, melted
300ml milk
Clotted cream, jam and icing sugar to serve
Stir the dry ingredients together and add the milk and butter. Bring it together and then knead for about ten minutes into a smooth, elastic dough. Cover and leave for an hour or so until doubled in size.
Punch the dough down and cut into 12 pieces. Roll into balls and place on a greased baking tray. Preheat the oven to 200°C and leave the balls to prove for 20 mins.
Bake for 10 – 15 minutes until risen and golden. Allow to cool, dust with icing sugar, slice and stuff with jam and cream.