hei hei salt GBK style on sticky wedges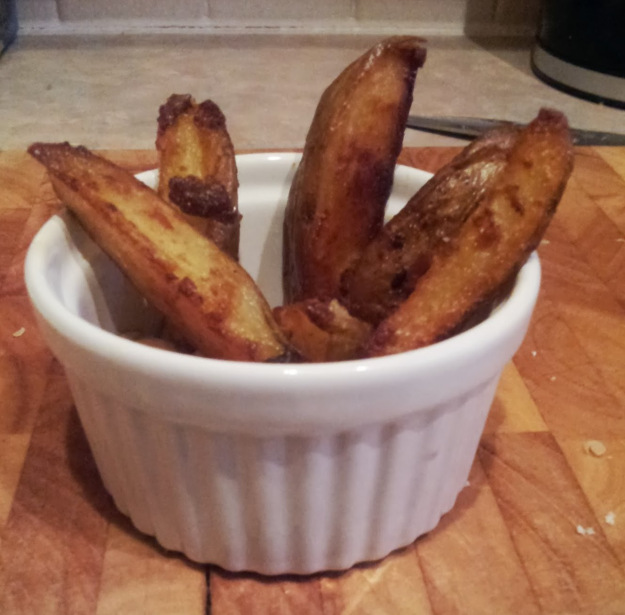 Here's a recipe for hei hei salt GBK style.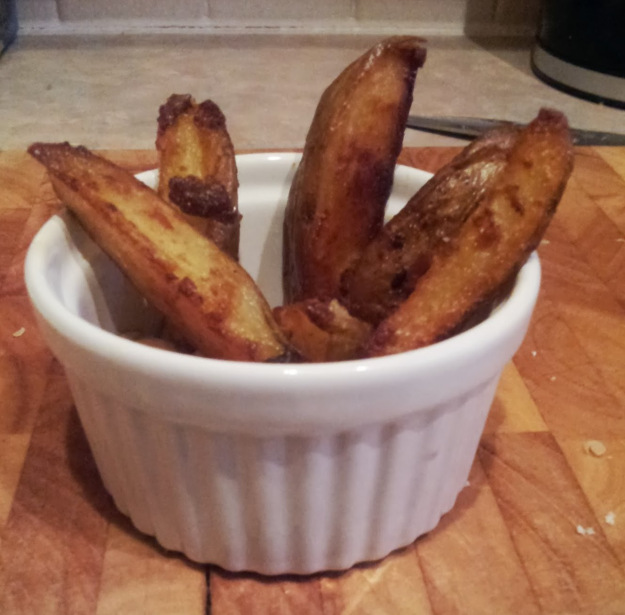 I found myself in GBK at the weekend. It was supposed to be family lunch at Las Iguanas, but a few seconds of appalling customer service had me trundle a few steps down Lakeside's Boardwalk to the burger parlour.
I was surprised how much I enjoyed it – a tasty "Capital" cheeseburger with standard accompaniments, a choice of brioche or regular sesame seed bun and all the monkey nuts you can eat. But the shoestring fries were great, particularly when you shake over their hei hei salt. Pretty much all American diner-style eateries in the UK coat the fries in a salty concoction, and I'd been meaning to make one of my own for ages. Serving up wedges this week meant this was a great excuse.
Hei hei salt appears to be a guarded recipe but appears to be a variation of chicken salt. This is my version.
If you're looking for an interesting salty-spicy mix to dust your chips or wedges, this is a great place to start. You can then of course add or remove other spices to your taste – a curry powder or garlic powder would be nice.
There's two levels of seasoning here; in my experience of roasting potatoes the salt flavour simply disappears (where does it go?). So the initial salt is merely grist to combine the ingredients, whilst the second salting is the true seasoning of the wedges.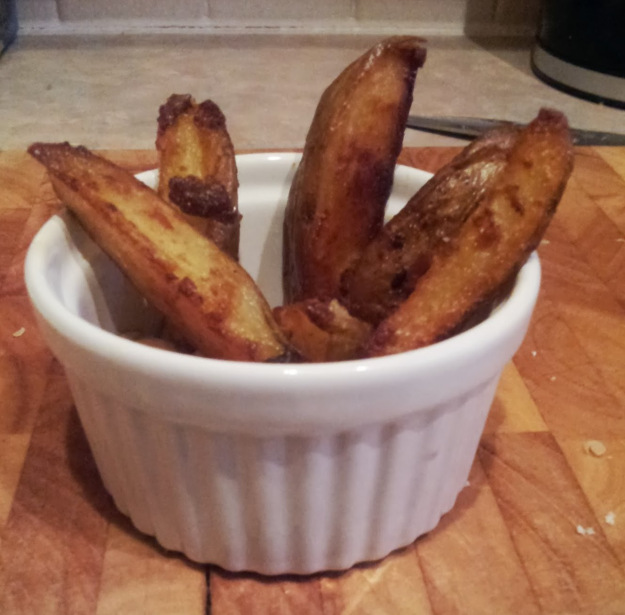 Hei hei wedges (serves 2 as a side dish):
Ingredients
4 - 5

medium potatoes

Maris Piper or other fluffy variety
For the marinade:
2

cloves

garlic

¼

teaspoon

turmeric

1

teaspoon

cumin

1

ham stock cube

chicken would be fine

Large pinch

salt

olive oil
For the seasoning:
½

teaspoon

smoked paprika

½

teaspoon

cumin

¼

teaspoon

turmeric

1

teaspoon

salt
Instructions
Preheat the oven to 200°C. Slice the potatoes into wedge shapes.

In a pestle and mortar, combine all the marinade spices and pound withe garlic until you have an orangey-brown paste. Add oil until you have a gloopy mixture and coat the wedges liberally. Arrange cut sides down on a baking tray and roast for 40 minutes, turning every ten minutes, until crisp and cooked through.

Combine the seasoning ingredients and shake over the fries as you serve. You'll probably have excess seasoning for another day.