lamb and veg pie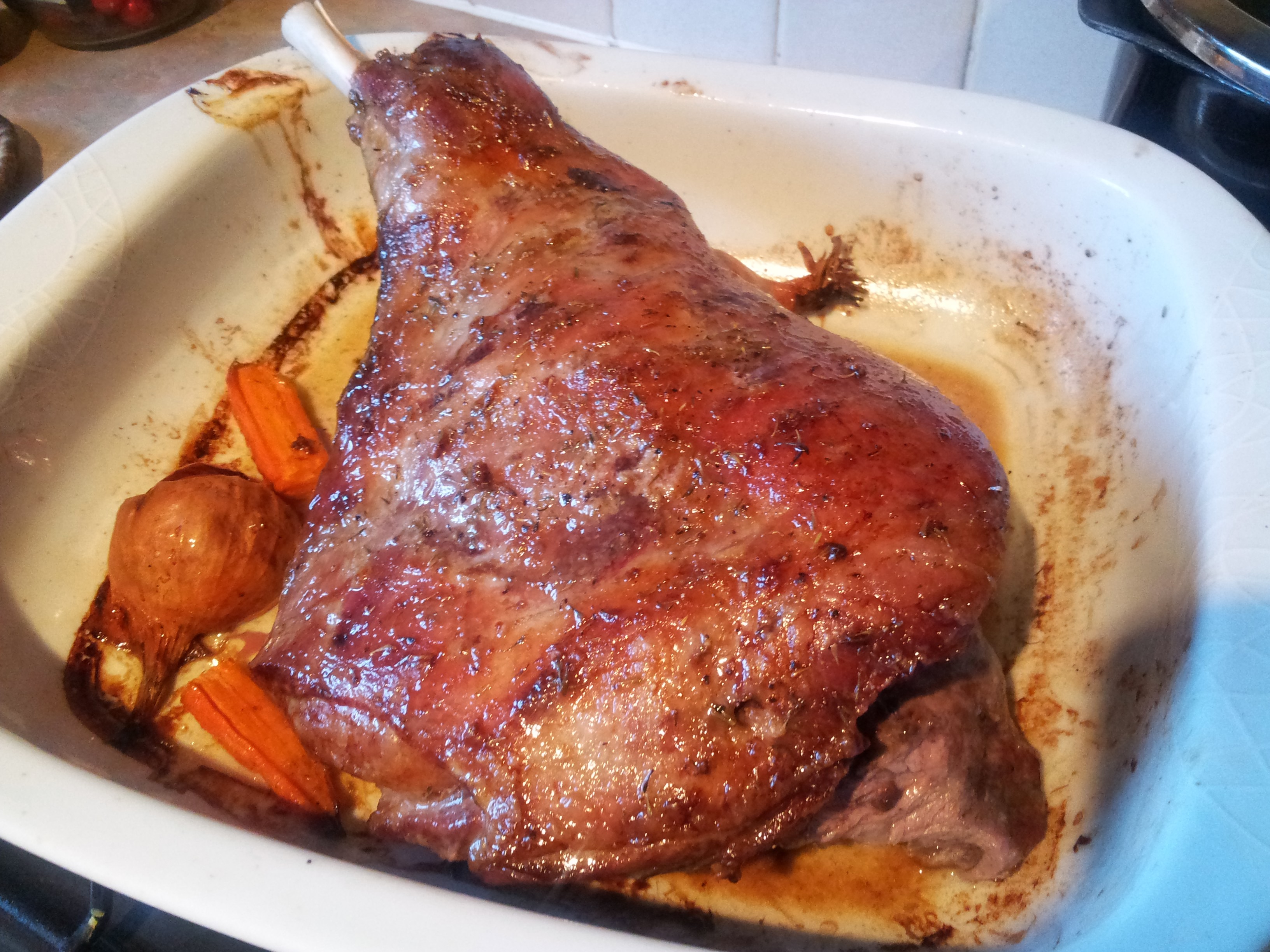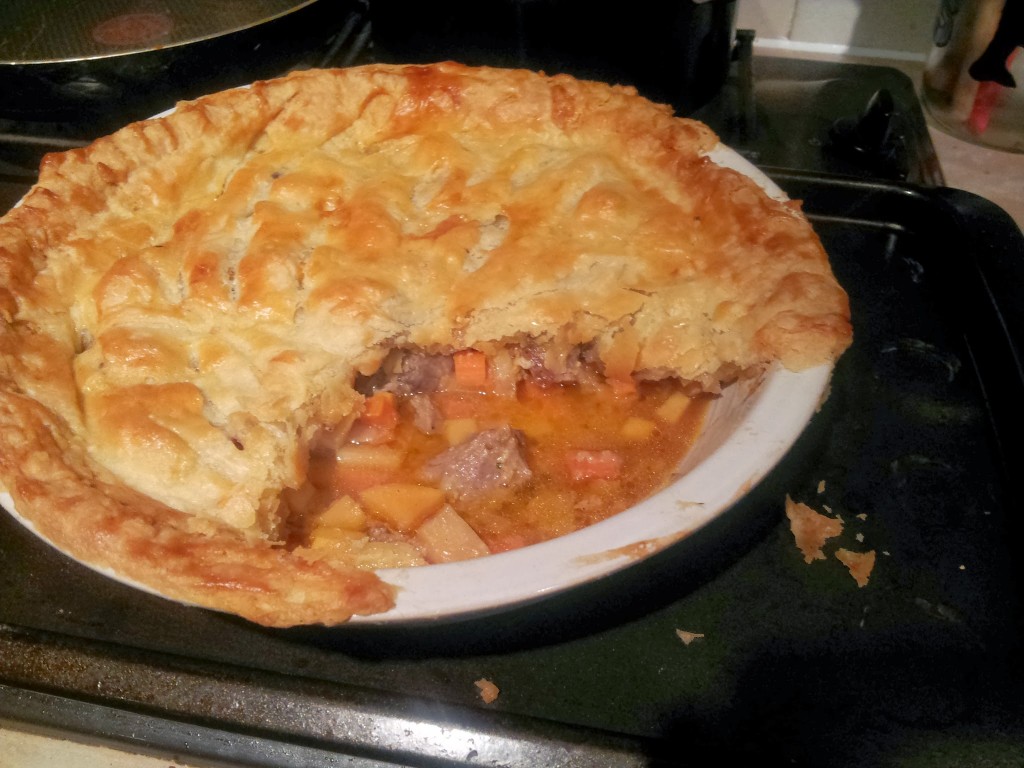 Sainsbury's are currently pushing us to make more of your leftovers. Growing up, we always had a roast on a Sunday and leftovers for the next day or two afterwards. As often as I can, I like to do the same. I think it's well worth spending a little more, buying a larger joint with the assumption there will be 3, 4 or possibly 5 dinners out of the one roasting joint! That's the case with this lamb and veg pie, made from succulent lamb leftovers. Leftovers also went into my L & P, lamb boulangere.
If you're not convinced you're going to use the meat in the next day or two, slice the meat and freeze in portions. I tend to measure out about 250g roast meat as this a good size to scale up or down. Then you only need to bring out a bit at a time.
As well as this lamb leftovers bonanza, I also sliced up some roast pork. I made a pork rendang, based on this great beef rendang recipe. And here's pork meatballs, blitzed up with a few going off cream crackers and a handful of chopped herbs, served with linguine and tomato courgette sauce.
So it doesn't have to be just ham egg and chips or sandwiches – although there's nothing wrong with either of those! – but wherever you'd use meat in a recipe, you can probably use roasted meat instead. You'll be able to make it much quicker as most of the cooking is already done.
Here's a great selection of recipes from Sainsbury's for making the most of your leftovers.
Want more leftover recipes? Try a potato pancake stuffed with goodies, a risotto made with stock from the carcass, or follow Sainsburys #foodgofurther hashtag on Twitter.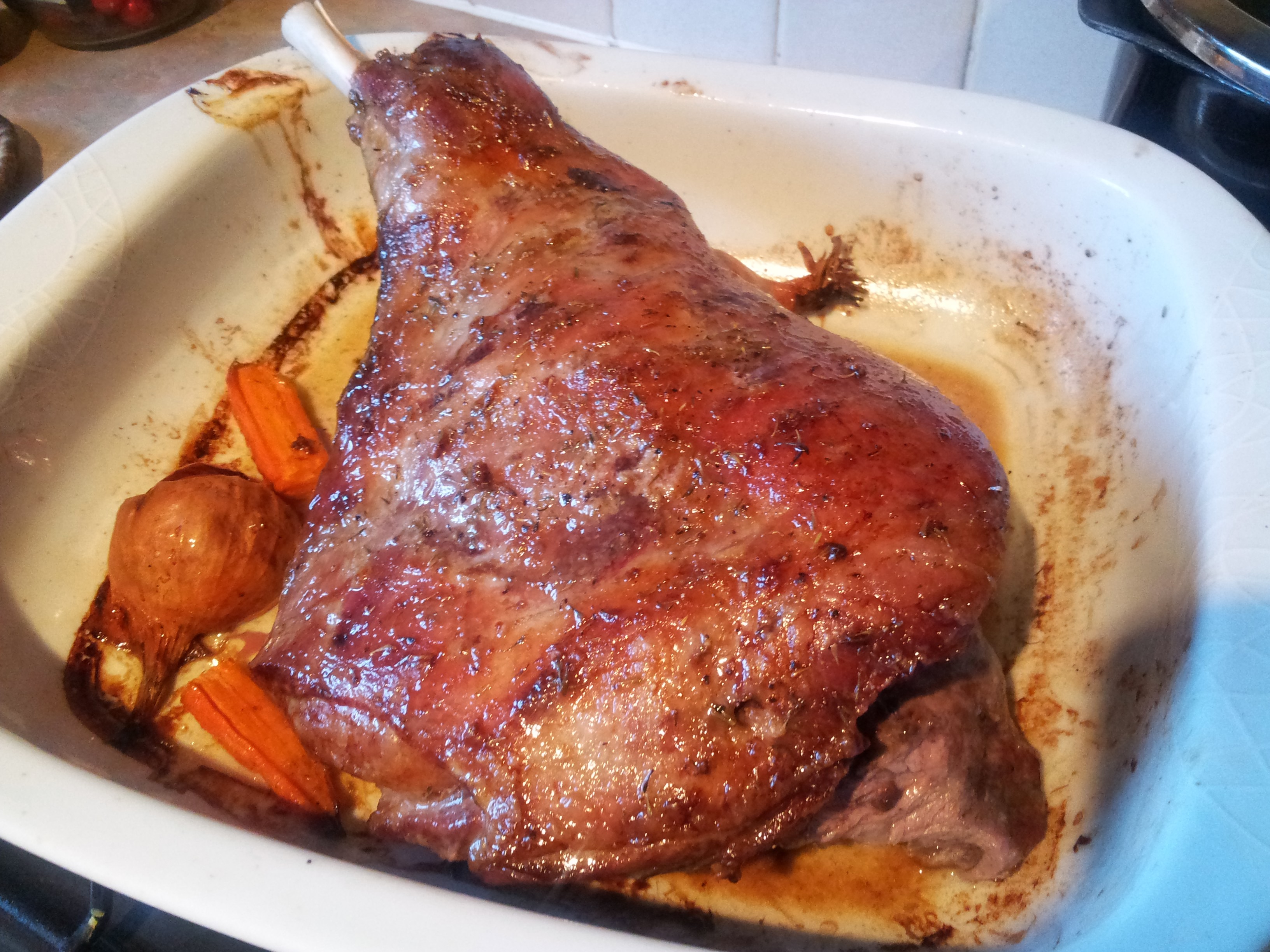 lamb and veg pie
Ingredients
200

g

flour

50

g

butter

cubed

50

g

lard

cubed

250

g

leftover lamb

1

swede

peeled and diced

2

carrots

peeled and diced

1

onion

diced

1

teaspoon

mixed herbs

1

teaspoon

English mustard

400

ml

chicken stock
Instructions
First make the pastry. Rub the fats into the flour until it's all crumbly, then add a little water until it comes together into a smooth dough. Leave to rest in the fridge until needed.

Preheat the oven to 180C. Pop the lamb, veg, mustard, herbs and stock into a baking dish. Roll the pastry to the thickness of a pound coin and cover the pie. Slash the lid to allow the steam to escape, and brush with an egg or milk wash if you have some spare. If you've got some, a little sprinkle of coarse sea salt on top will be a great flavour punch. Pop in the oven and bake for 30 mins until golden and risen. Serve with greens and gravy.