osso buco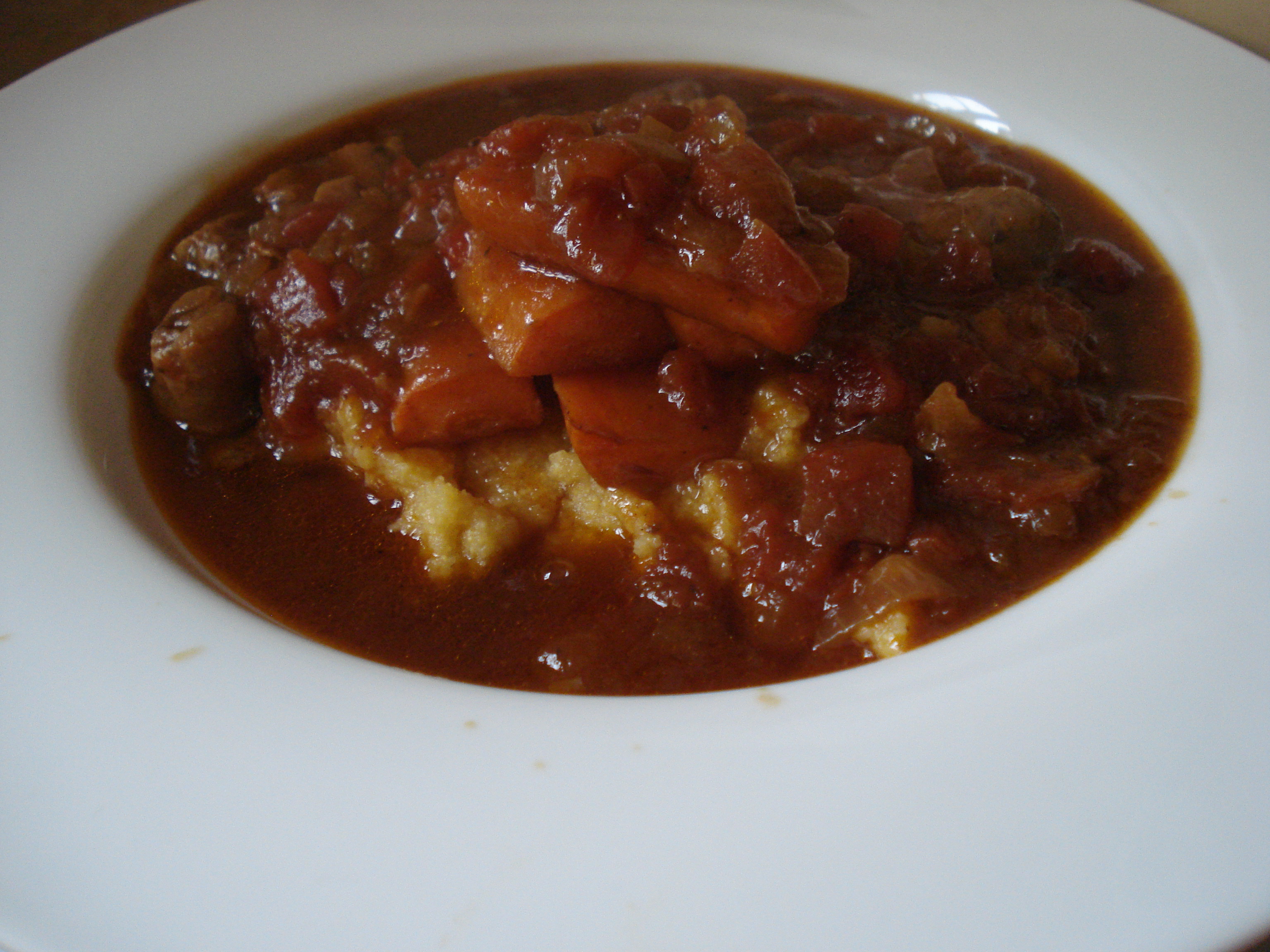 Osso buco… the classic veal dish, and yet I'd never cooked it. I had some gorgeous Dorset rose veal shank from Farmers Choice and I felt this had to be the way to show it off.
I also had a copy of Polpo
to hand which had a recipe for osso buco, so the timing seemed perfect. I've eaten at Polpetto before and was blown away by the cicheti, a kind of "Italian tapas". So many lovely little things to try. And the book is a perfect reflection of the dining style; lots of little things to eat, but with large flavour. Most of the recipes are complete simplicity which demands the highest quality ingredients. Lovely. I took the recipe and applied it to my slow cooker so it could bubble away while I was out at work.
And how did this osso buco turn out? The meat was a little disappointing, slightly chewy but the flavour was good. The gravy however was delicious; thickened with bone marrow and rich with tomatoey goodness.
Osso buco (serves 2):
2 pieces of veal shin on the bone
Plain flour
2 carrots, roughly cut
1 celery stick, roughly chopped
1 sprig rosemary, leaves picked
1 sprig thyme, leaves picked
2 garlic cloves
A glass of white wine
1 tin tomatoes
Preheat the slow cooker to high. Get the kettle on to boil. Get a large frying pan very hot and add a little oil. Roll the veal in flour and season well. Fry the veal on all sides and then transfer to the slow cooker.
Add the carrot, celery, herbs to the pan and crush in the garlic. Fry for a minute or two and add the wine. Let that bubble up, then add the tomatoes. Once everything has come to the boil transfer to the slow cooker and top up with boiling water until everything is covered. Turn down to low and cook for 12 hours. Serve with wet polenta.