shallot and rosemary foccacia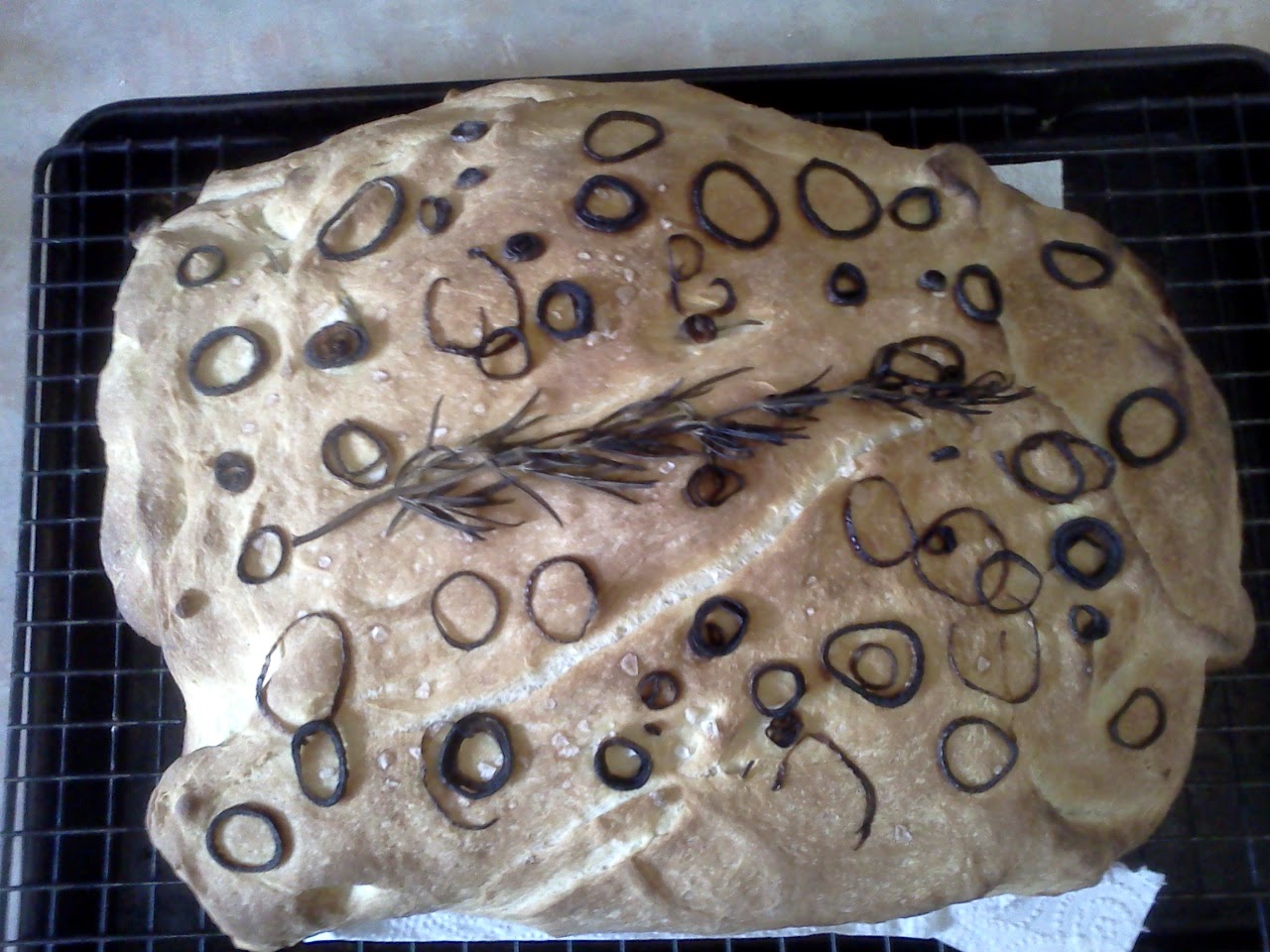 This is a cracking bread recipe, perfect with dips and spreads. One of those that can be tweaked according to what you're in the mood for. I've also used it as pizza base and it's great there too.
Shallot and rosemary foccacia (makes a loaf about 20cm square):
750g plain flour
15g salt
½ teaspoon sugar
2 x 7g sachets yeast
About 500ml tepid water
5 tablespoons olive oil
2 sprigs rosemary
1 large shallot, sliced into rings
Chop the leaves from one sprig of rosemary. Mix these with the dry ingredients together in a large bowl, then gradually add the water until you have soft, sticky dough. Knead for 5 – 10 mins until smooth and elastic. Cover with the olive oil, then cover the bowl with cling film. Leave in a warm place for an hour until it doubles in size.
Heat the oven to it's highest setting. Get the dough out, punch it down and spread into a large loaf on a baking tray dusted with flour. Top with the shallot rings, sprig of rosemary and a few grains of sea salt. Cover with a tea towel and leave to prove for 10-15 mins while the oven warms up.
Bake for 25 – 30 mins, or until the bottom sounds hollow when tapped. Allow to cool before eating.