summer veg lasagne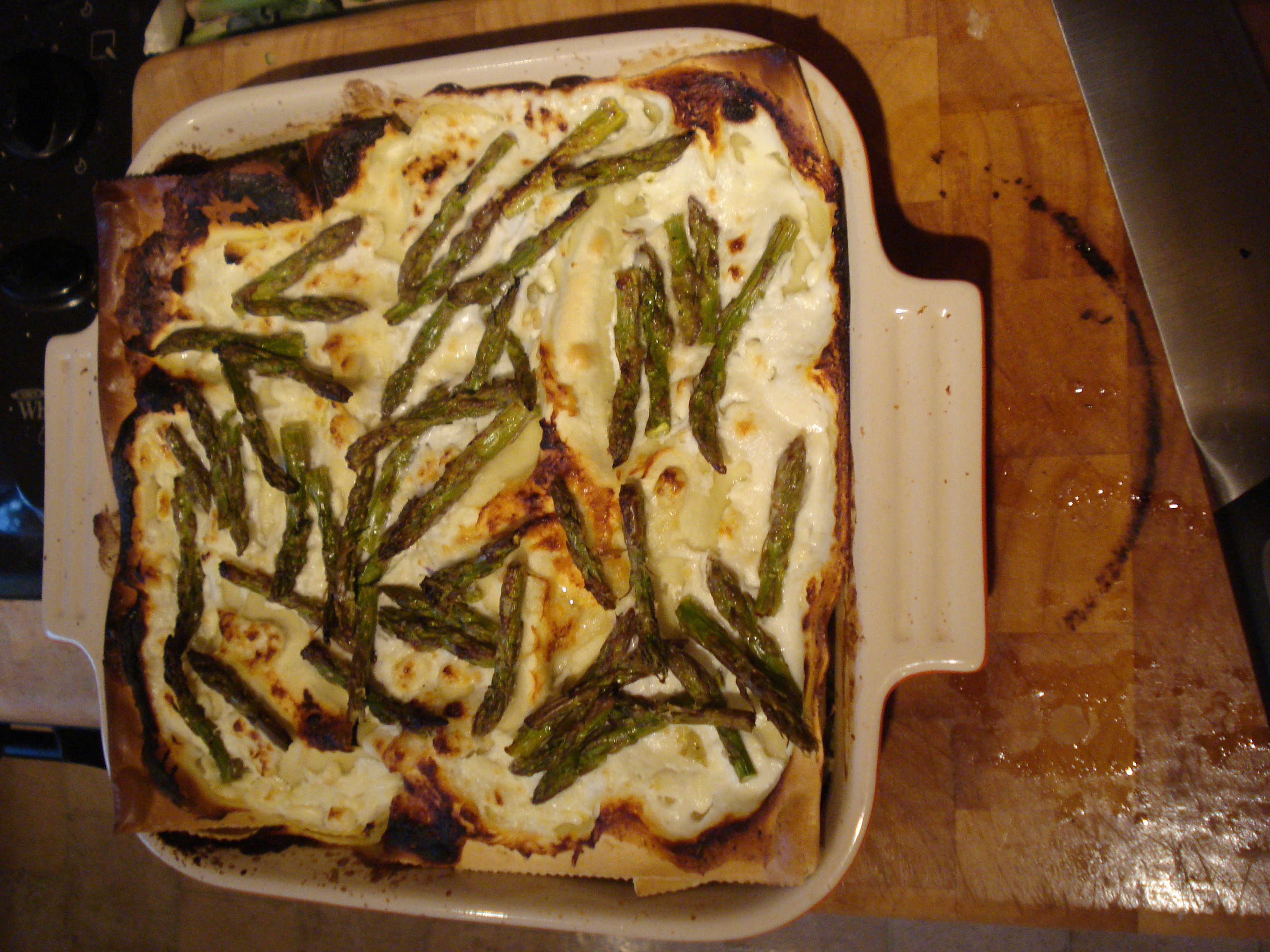 I always mean to try interesting lasagna recipes – ones that aren't classic lasagne al forno that is – but when I come to cook it I can't resist meaty, tomatoey rich ragu topped with creamy bechamel. It takes Jamie Oliver to convince me to try it another way.
This Summer veg lasagne is inspired by one from his 30 Minute Meals
book. It's perfect for the Summer months and ideal for clearing out the fridge! I grabbed a bunch of things that needed using up for here and it came out lovely.
Summer veg lasagne (serves 4):
A bunch of spring onions
3 cloves of garlic
300g asparagus
Large handful frozen peas
Large handful spring greens
Large bunch of basil
150ml single cream
150ml veg stock
250g cottage cheese
250g fresh lasagne sheets
Parmesan
Get the kettle on to boil, get a large frying pan on a high heat and add a splash of oil. Put the oven on 180°C.
Slice up the spring onions and add to the pan. Crush in the garlic and toss well to prevent sticking. Snap off the woody bits of the asparagus then slice up the stems, but leave the tips intact and keep to one side for now. Add the chopped stems to the pan with a splash of boiled water.
Add the peas and greens and keep stirring. Chop the basil and add to the pan with the cream and add plenty of seasoning. Cover with stock and bring to the boil.
Get a roasting tray and start to layer up lasagne sheets and veg mix until you have used everything up. Finish with pasta. Add a splash of boiled water to the cottage cheese to slacken and then spread over your pasta. Scatter the asparagus on top of the cottage cheese and grate over plenty of parmesan. Transfer to the oven and bake until golden and crunchy. Serve with panzanella.