veal potato pancake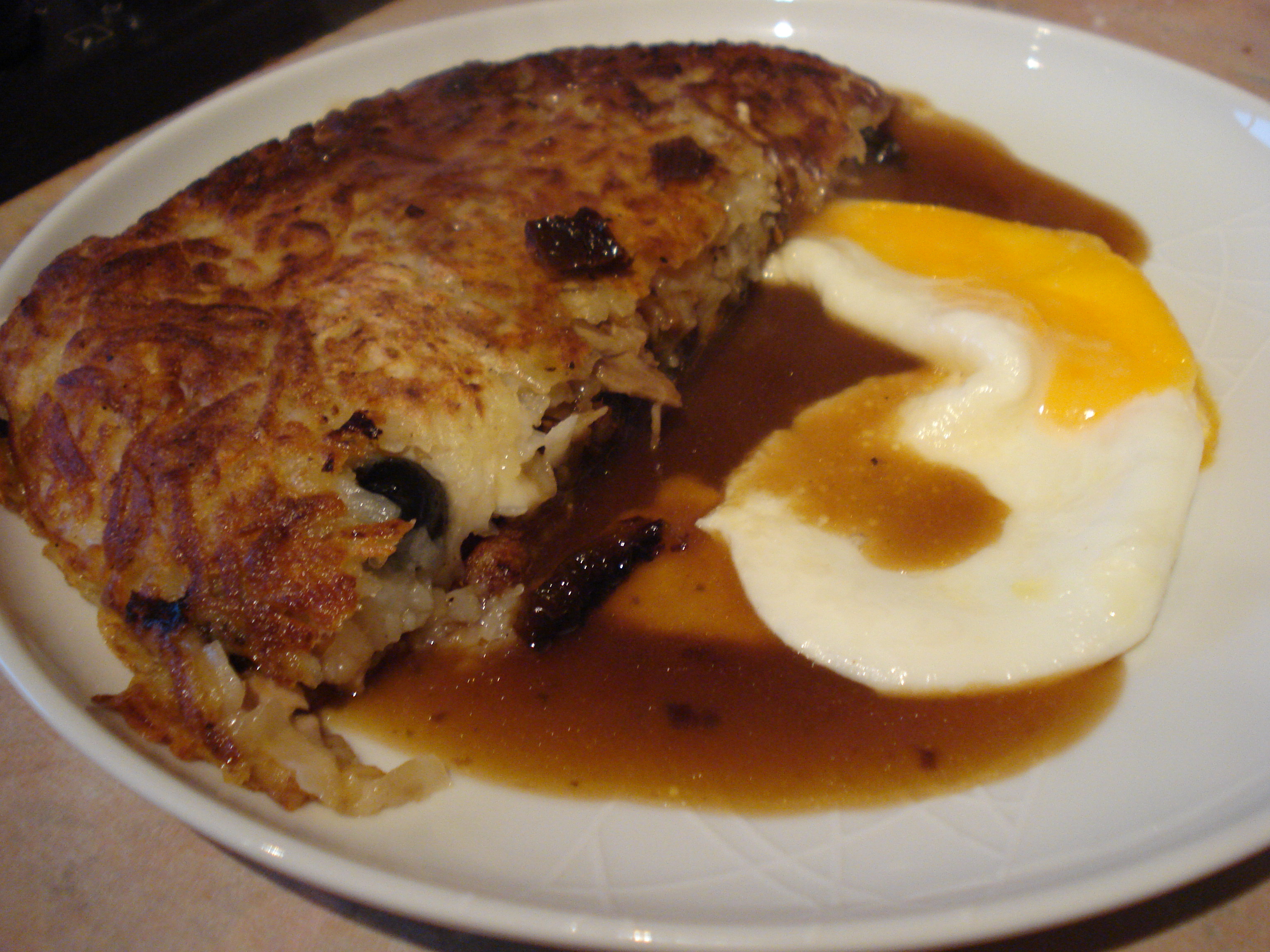 Got veal leftovers? I do. This is a great potato pancake recipe that works with any cold meat, or even without!
I've tried making rosti before and never achieved decent results: soggy, or tasteless, or not quite cooked enough but this recipe from Alex Mackay is the business. I've cooked it twice now and it's pleasingly consistent. It's another recipe from Everybody Everyday
. His version is with roast chicken but the excellent veal (from Farmer's Choice) tastes just fine.
Veal potato pancake (serves 2):
700g floury potatoes
150g cooked veal, diced
8 sundried tomatoes, sliced
50g mozzarella, diced
20g cheddar, grated
2 spring onions, sliced
14 black olives, diced
40g butter
Preheat the oven to 200°C. Peel the potatoes and grate them into a tea towel. Gather up the tea towel and squeeze as much liquid as you can out of them. Season the potato really well.
Get a frying pan super-hot and add a little oil. Add half the potato into the pan and pack down with a fish slice. Combine the veal tomatoes, cheeses, onions and olives in a bowl and season. Layer this mixture on top of the potato, then add the remaining potato on top. Press it down and dot half the butter around the edge of the pancake. Fry for a couple of minutes until golden.
Using a plate flip the pancake over and slide the raw side back into the pan. Add the remaining butter around the edges and transfer to the over. Bake for 15 minutes or until the potato is cooked through. Serve with a fried egg and gravy.