goodfella's delizia pizza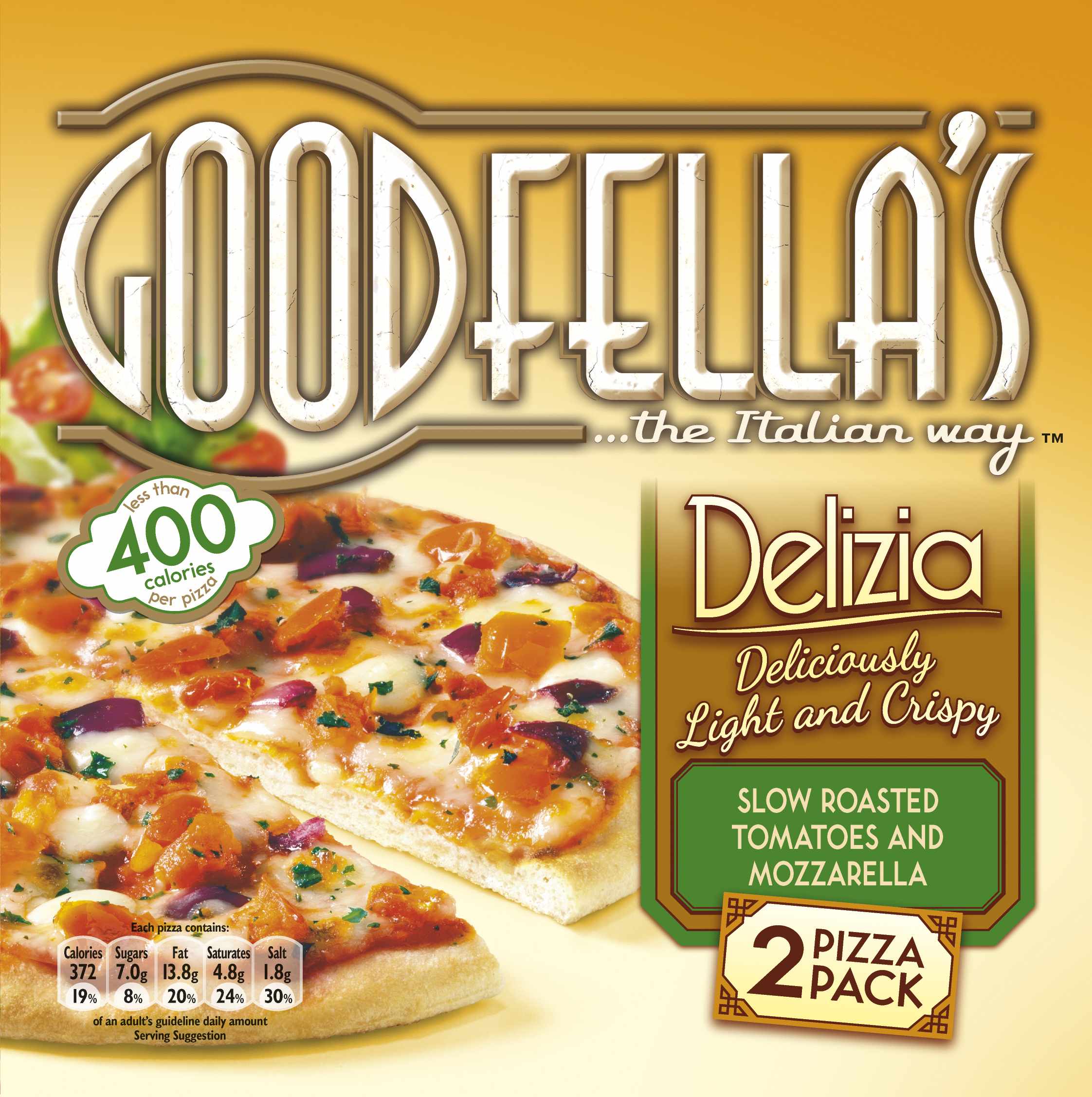 Despite all those lovely recipes listed over there for interesting and tasty things, like everyone else I need to have stuff in the freezer for days that are just too busy. I confess: I'm a sucker for a shop-bought pizza. With a salad on the side dinner is there in 10 minutes. I'm no snob for this at all, I really miss "Pizza-Rollers": dreadful little fist-sized lumps of dough filled with cheese and tomato sauce that would turn nuclear-hot when microwaved. I really likes them but sadly they are in the graveyard of freezer products.
I was asked to review Goodfella's Delizia range. I had some difficulty finding them near me, trying quite a few supermarkets in the area. When I did find them I could only get the Chargrilled chicken, Peppers and Pesto variety. I was a little surprised out of the box as they are smaller than you might expect, but makes sense from a portion-control perspective. They are as quick to bake as any other frozen pizza (nobody puts them on a baking tray any more, right?) and come out crisp and very tasty. The chicken is moist and not bland at all, and pesto lends a pleasant garlicky aroma through the whole thing. I was pretty impressed.
But here's the thing: I am seriously addicted to one particular brand of frozen pizza. The frozen garlic chicken pizza from Morrison's is £1 and tastes fantastic. Really, really tasty. And if I'm honest, almost identical to the Goodfella's one I tried here. However the Delizia range is pushed on it's relatively healthy credentials, with each pack boasting "less than 500 calories" proudly on the front. Being a man I don't usually look at that small grid of fine print on the back of everything but I thought I would compare it to the Morrison's version. The Morrison's pizza beats Goodfella's on fat, sodium and calories per 100g. And it's £1 for one 311g pizza, versus £2.99 for 2 137g pizzas. I don't usually get into micro details like this but I thought it made an interesting comparison.
I was sent discount vouchers to try the Goodfella's Delizia pizza.