chorizo and red onion penne bake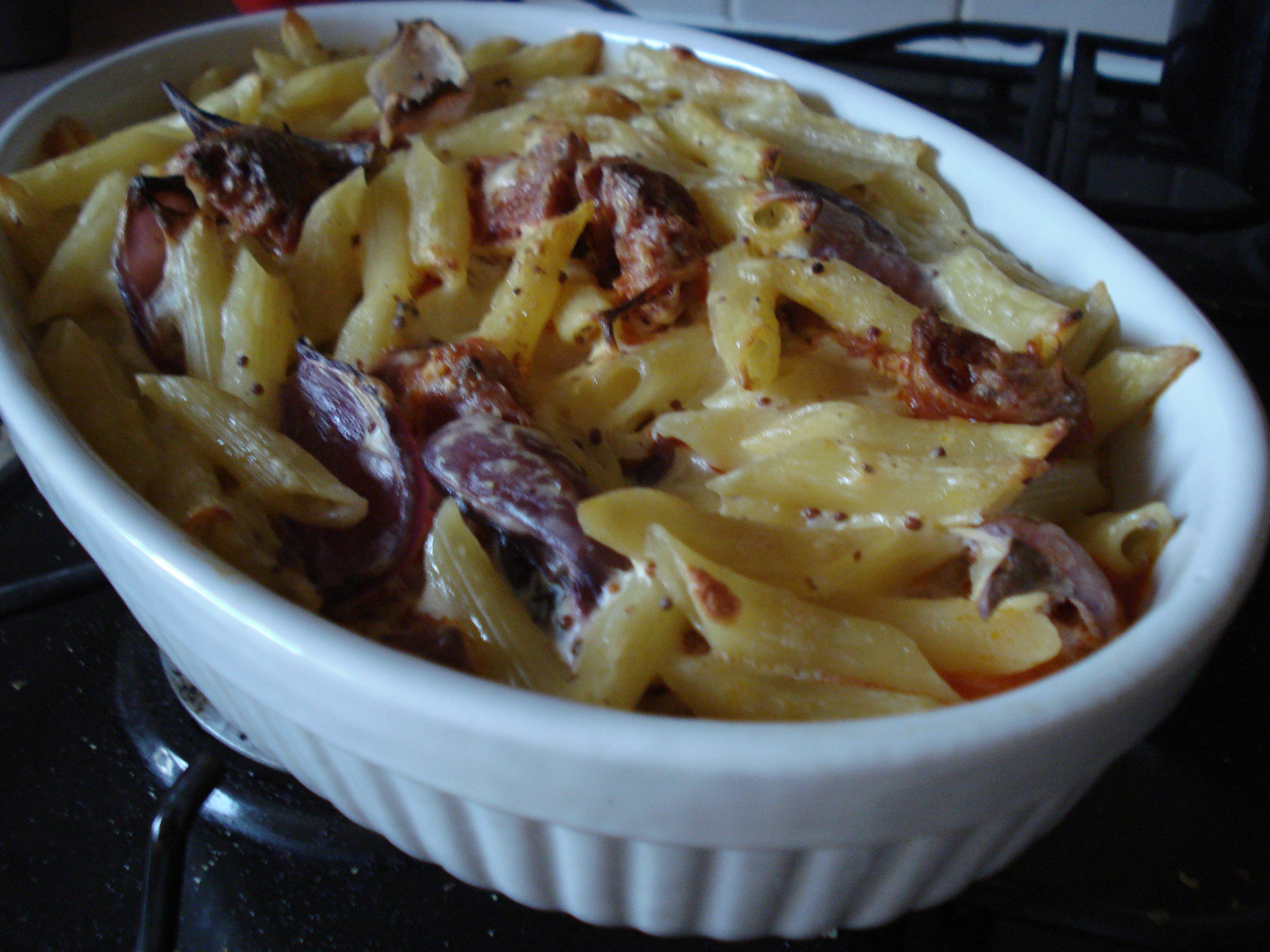 Practically every element of this could be substituted: the definition of a store-cupboard clearout dinner! Change the chorizo for another cooked meat, throw in another cheese and it's off in another direction altogether. A blue cheese and salami version could be pretty good too…
Chorizo and red onion penne bake (serves 2):
250g chorizo, cut into chunks
250g penne
1 tablespoon wholegrain mustard
200ml creme fraiche
150g Port Salut, diced
3 roasted red onions*
Preheat the oven to 180°C. Boil the pasta until al dente.
Mix the creme fraiche, mustard, onion and cheese together and add the penne. Add a splash of the pasta cooking water to make a nice slippery sauce. Pour into a baking dish and put in the oven for 20 mins or until starting to colour. Allow to rest for a couple of minutes out of the oven before serving.

*If you don't have any roasted onions (I had some left over from this recipe) either chuck some in a hot oven for 30 mins or fry them for a few minutes before adding to the pasta.